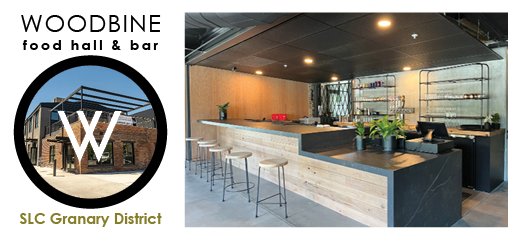 We are excited for the opening of Woodbine Food Hall and Tavern, located in the re-imagined Granary District, and offering offer a range of kitchen concepts from pizza, to tacos, and sandwiches. The building also features a 21+ bar, and a rooftop patio in the space formerly occupied by Frida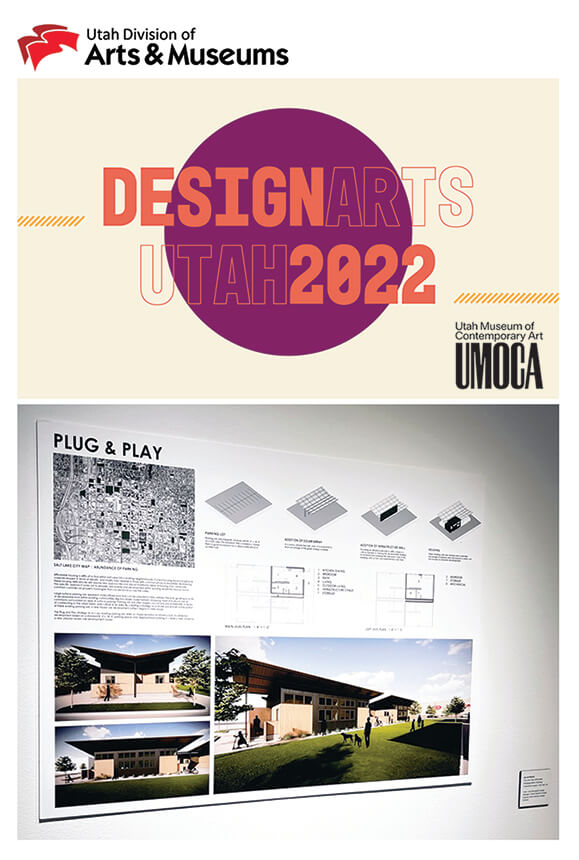 The State of Utah and the Utah Museum of Contemporary Art (UMOCA) invite you to the annual DesignArts exhibition of organized by Utah Arts & Museums (UA&M). This years DesignArts exhibition is juried by the Executive Director of the American Institute of Architects New York Chapter, Benjamin Prosky and includes 25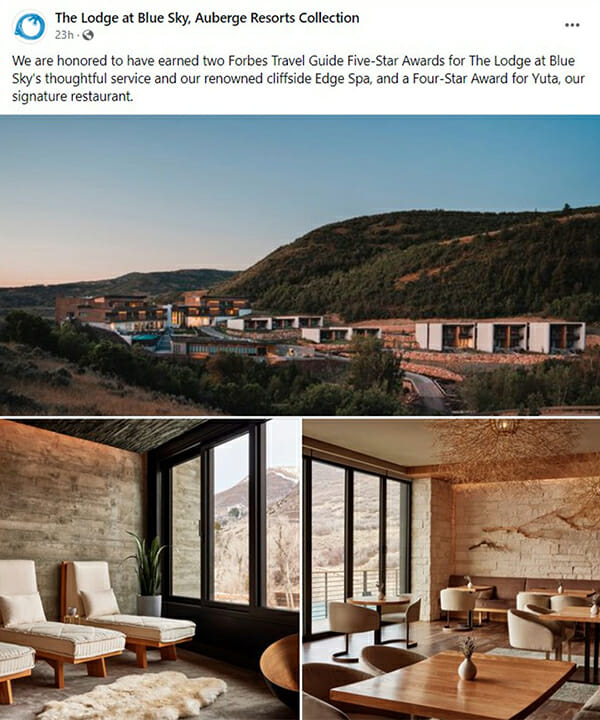 Congratulations to our friends and partners at Blue Sky, an Auberge Resorts Collection property, for being honored by Forbes Travel Guide!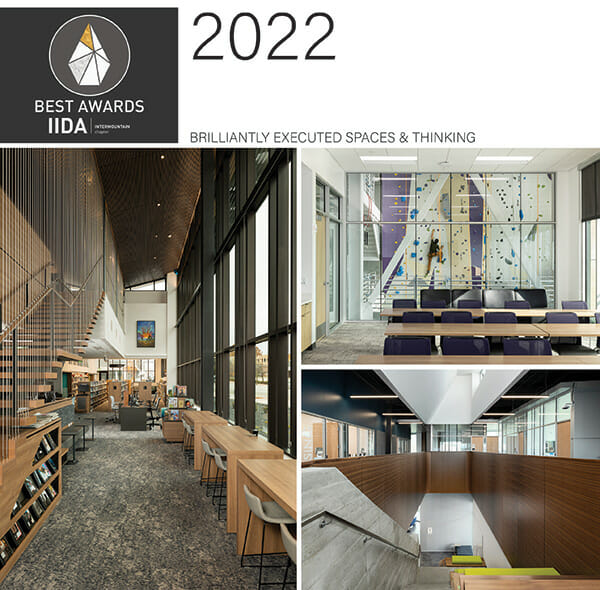 We were lucky enough to have three of our projects honored at the IIDA Intermountain Region 2022 Best Awards! Weber State University Outdoor Recreation and Welcome Center Salt Lake Community College Tim and Brenda Huval Student Center Davis County Clearfield Library Thank you to IIDA Intermountain Chapter for throwing a great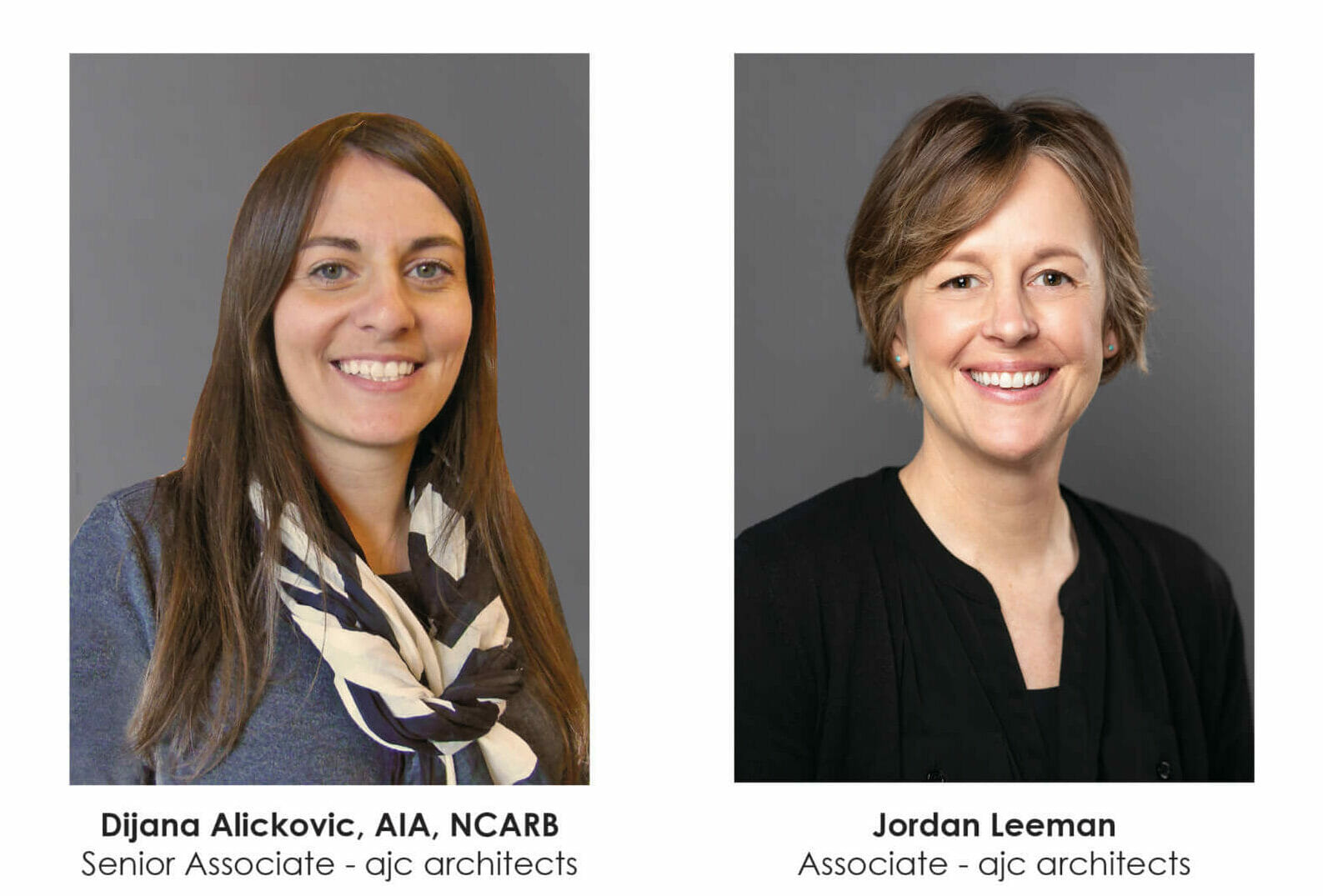 ajc architects is proud to announce the promotion of Dijana Alickovic to Senior Associate and Jordan Leeman to Associate. ajc is committed to honoring the hard work and dedication of our team members. As part of ajc's on-going efforts to recognize those that consistently go above and beyond, we are proud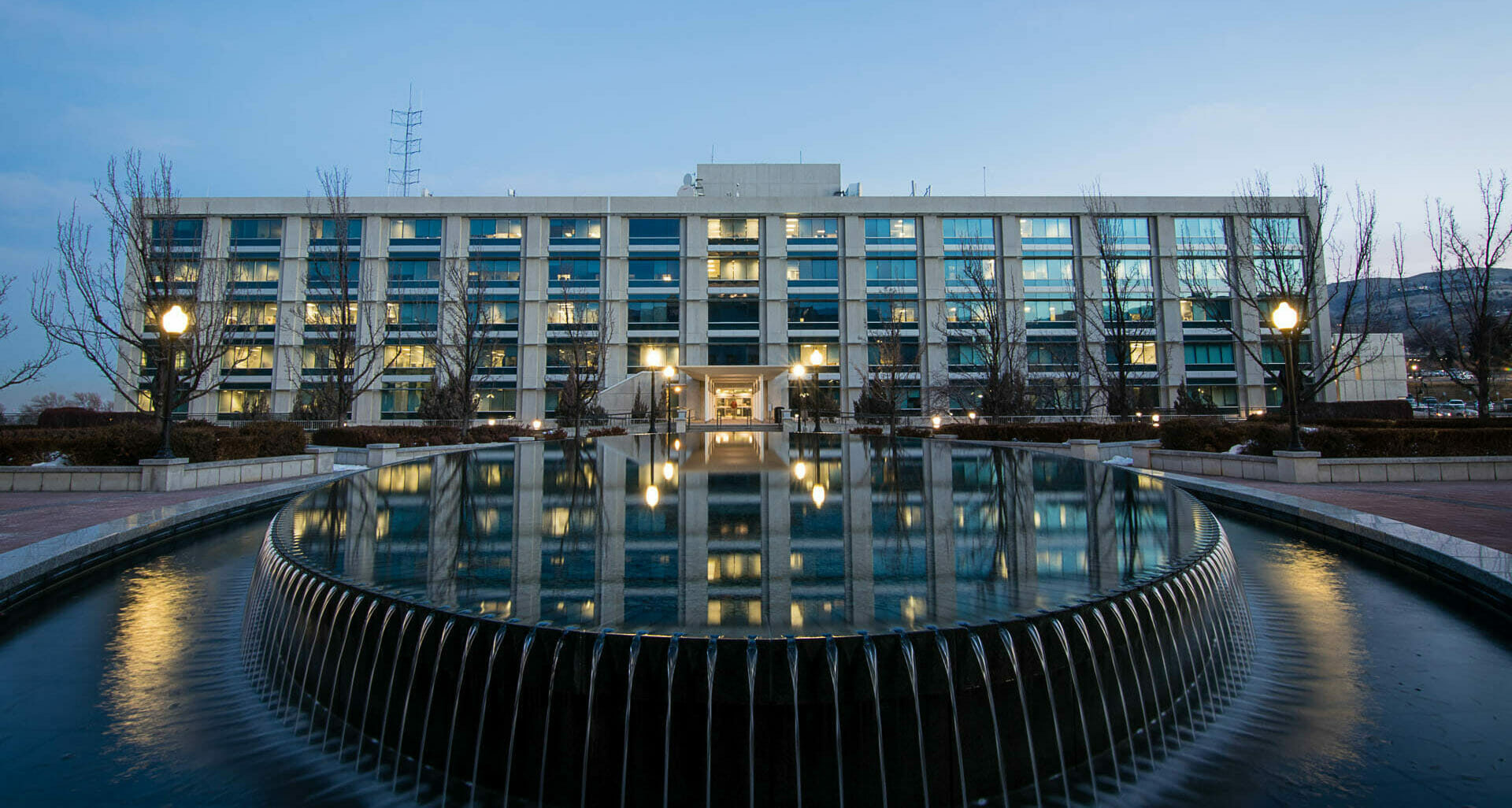 KSL.com News Feature: VCBO Architecture and ajc architects team to plan and design a 151,535 square-foot State Museum and Office Building ajc architects' role, in collaboration with the State of Utah and VCBO Architecture, included the planning and design of DHA collections storage, workspaces, the museum and select public spaces, as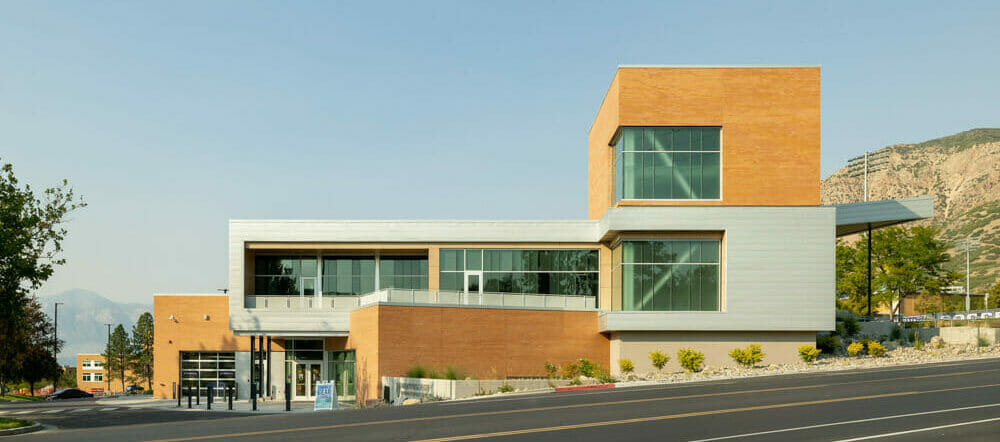 Most Outstanding Public Project Under $10 M—Weber State University Outdoor Adventure and Welcome Center Published on January 17, 2022 by UC&D Magazine This 16,900-SF project provides a new home for Weber State's (WSU) Recreation Outdoor Program, paired with a new welcome center. The design brings together a unique combination of programs reflecting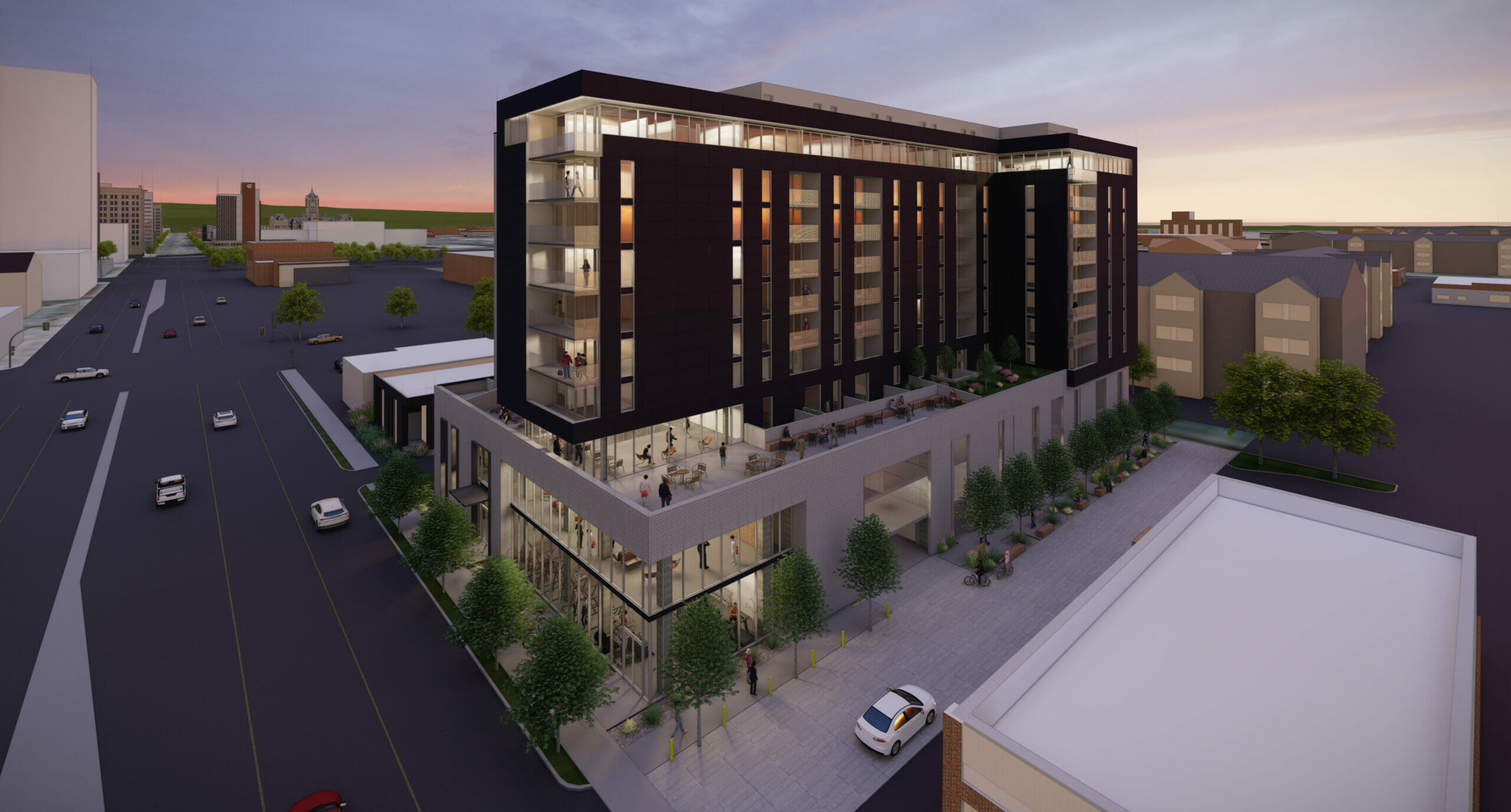 Design review a good requirement? Two Downtown projects on a long-forlorn block ask the city. by Luke Garrot, Building Salt Lake post  BRIX, by High Boy Ventures and ajc architects, expressed to the Planning Commission that they were "really, really happy with the results" of their design review with the City. A mid-block walkway is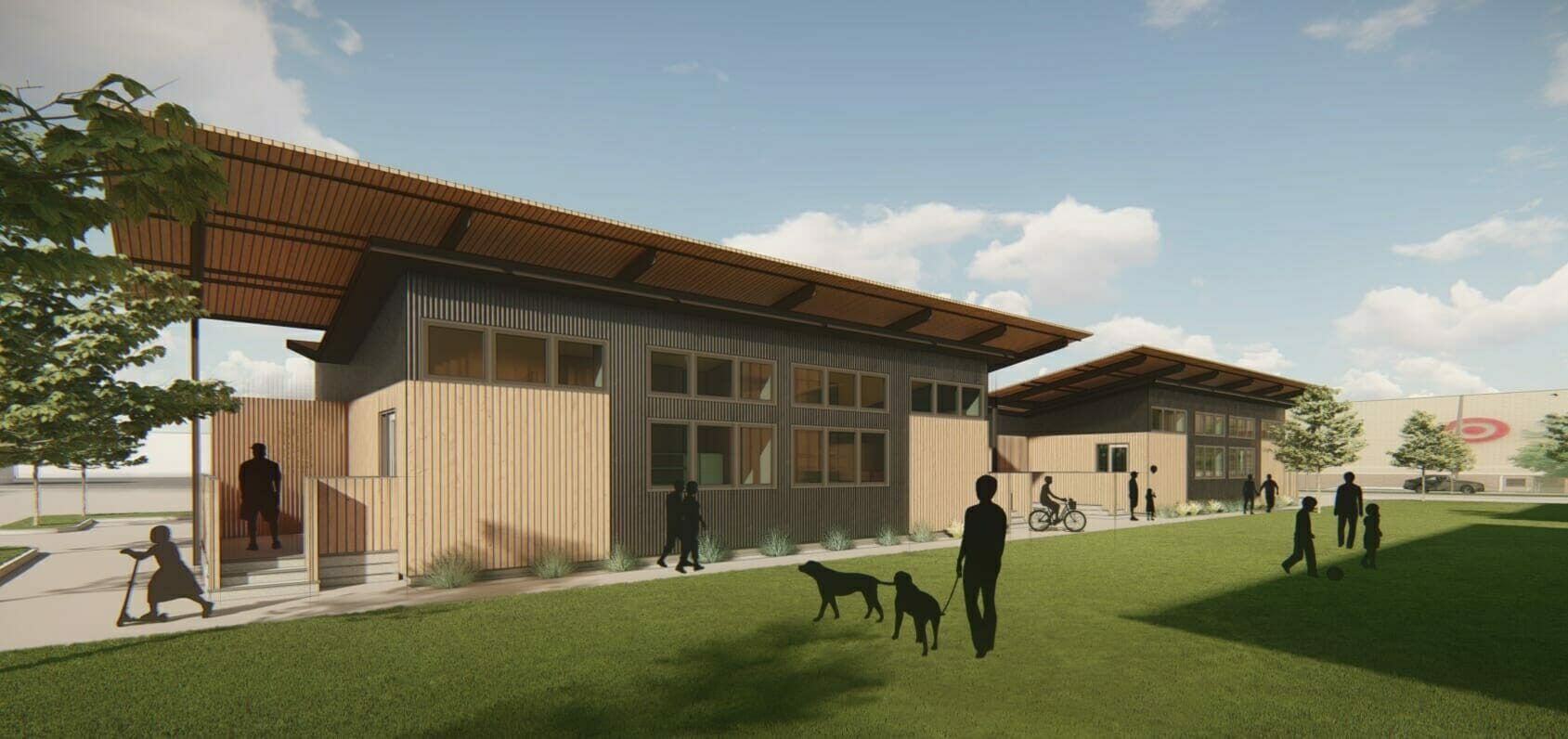 2021 AIA Utah "Tiny Home" Competition Tiny Home Runner-up: Plug and Play - Led by ajc architects' John McLaughlin, and supported by Connor Stephens and Steve Simmons. Affordable housing is difficult to find within Salt Lake City's existing neighborhoods. Current housing stock is expensive, underdeveloped in terms of density, and mostly inaccessible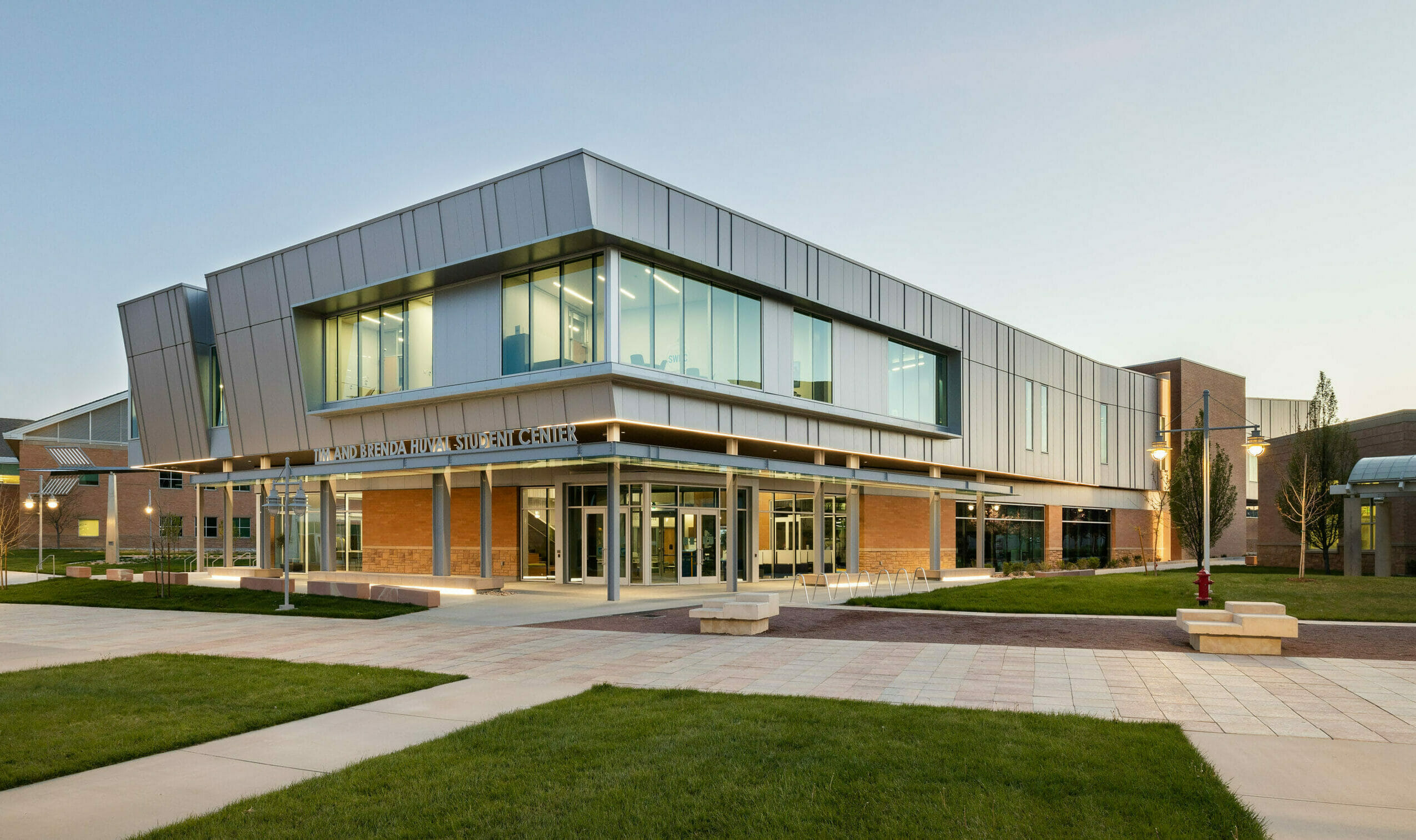 2021 AIA Utah Design Awards 2021 Special Recognition Award: SLCC Jordan Campus Student Center - ajc architects.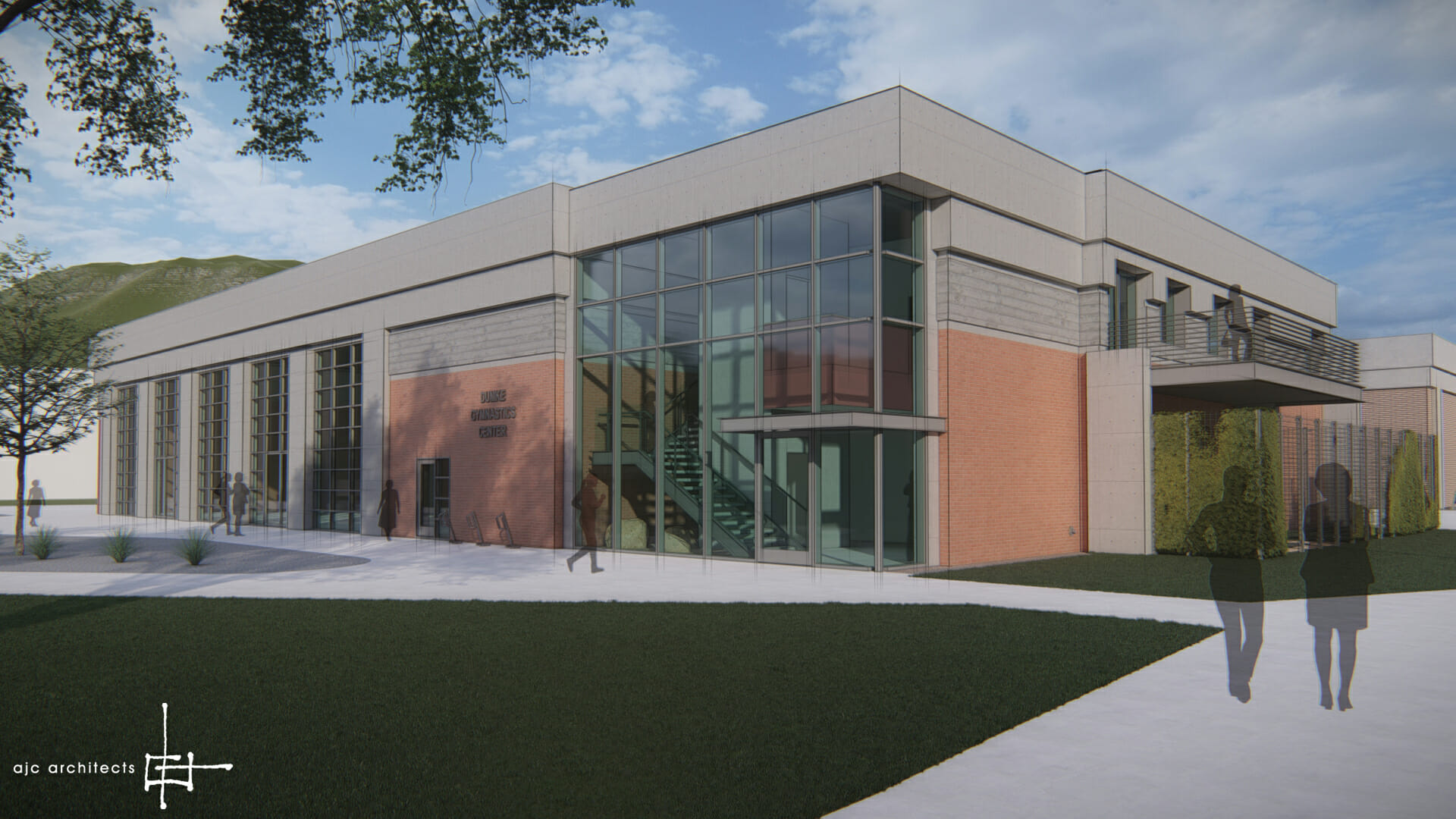 Red Rocks become latest program to get facility upgrade with $4.6M expansion By Josh Furlong. KSL.com. Posted Dec.8, 2021. SALT LAKE CITY — Coming off a No. 3 finish at the NCAA's nationals in April, the Red Rocks are the latest Utah athletic program to get an upgraded facility on campus. The university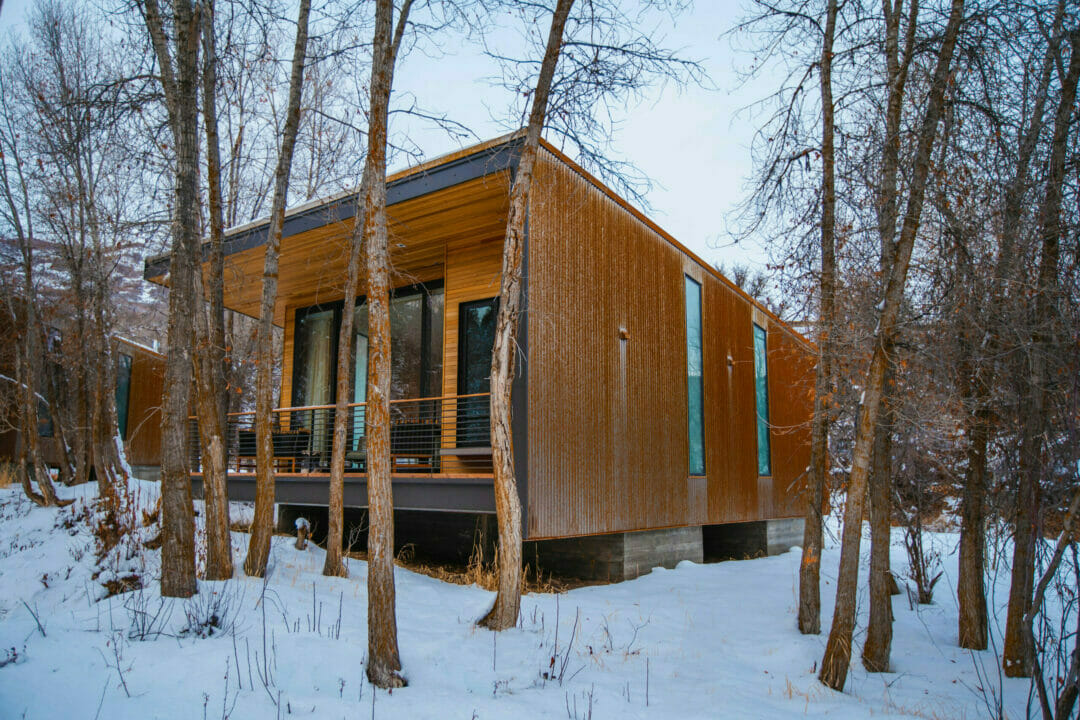 Home Builder Digest acknowledges ajc as one of the best residential architects in the state. ajc architects was founded in 1991. Since its founding, it has completed a large number of projects in various markets. So far, its portfolio flauntscorporate offices, financial institutions, commercial and retail structures, national corporations and small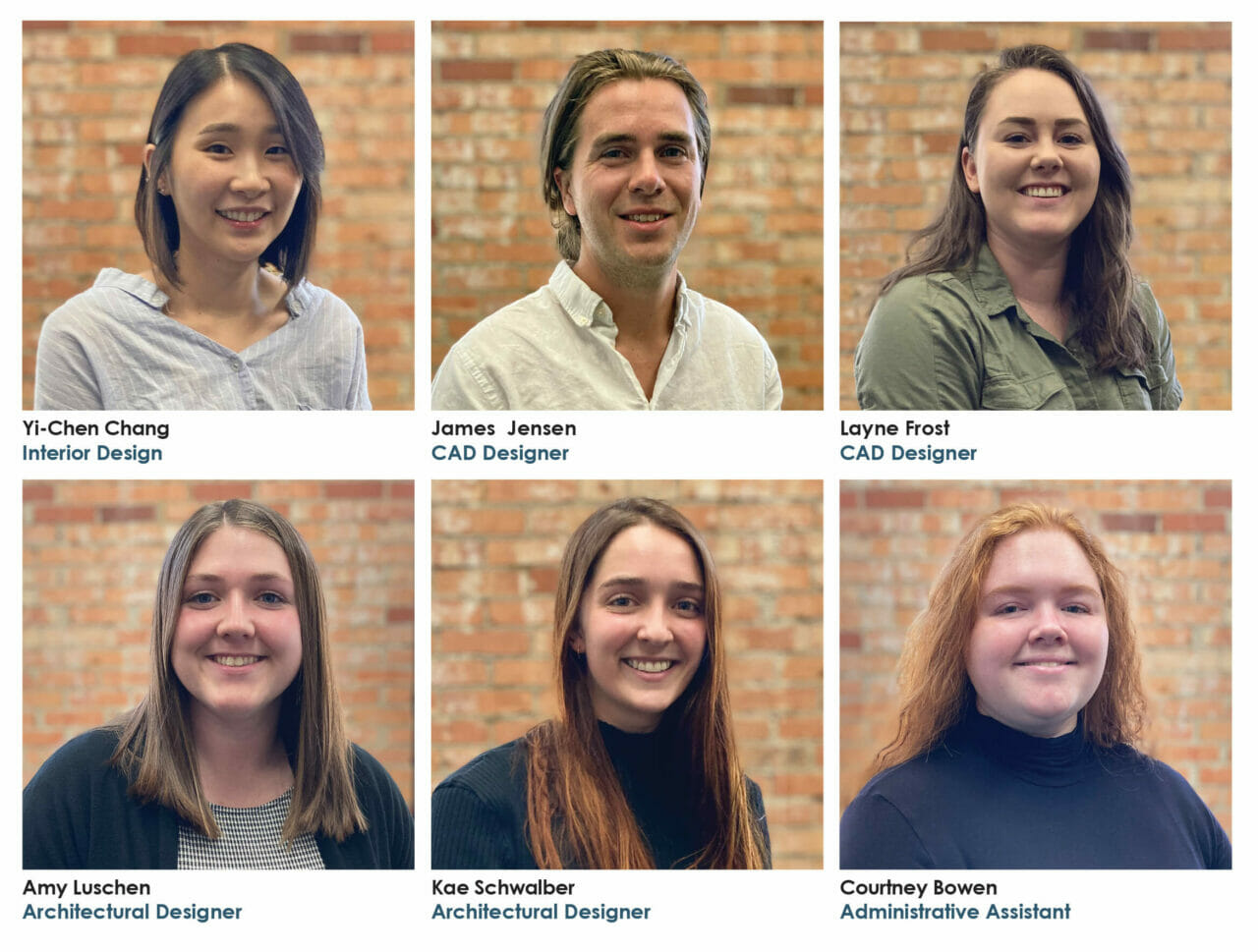 A warm welcome to our 6 new talented team members.

It's a place called Blue Sky. CITYHOME'S Patrick Schirf tours Blue Sky.  Take the tour with Patrick. Tell us about the architect for the Lodge--what was the intention behind creating each space during the design process?  ajc architects. Their goal was to design a lodge with organic architecture that echoed the majesty