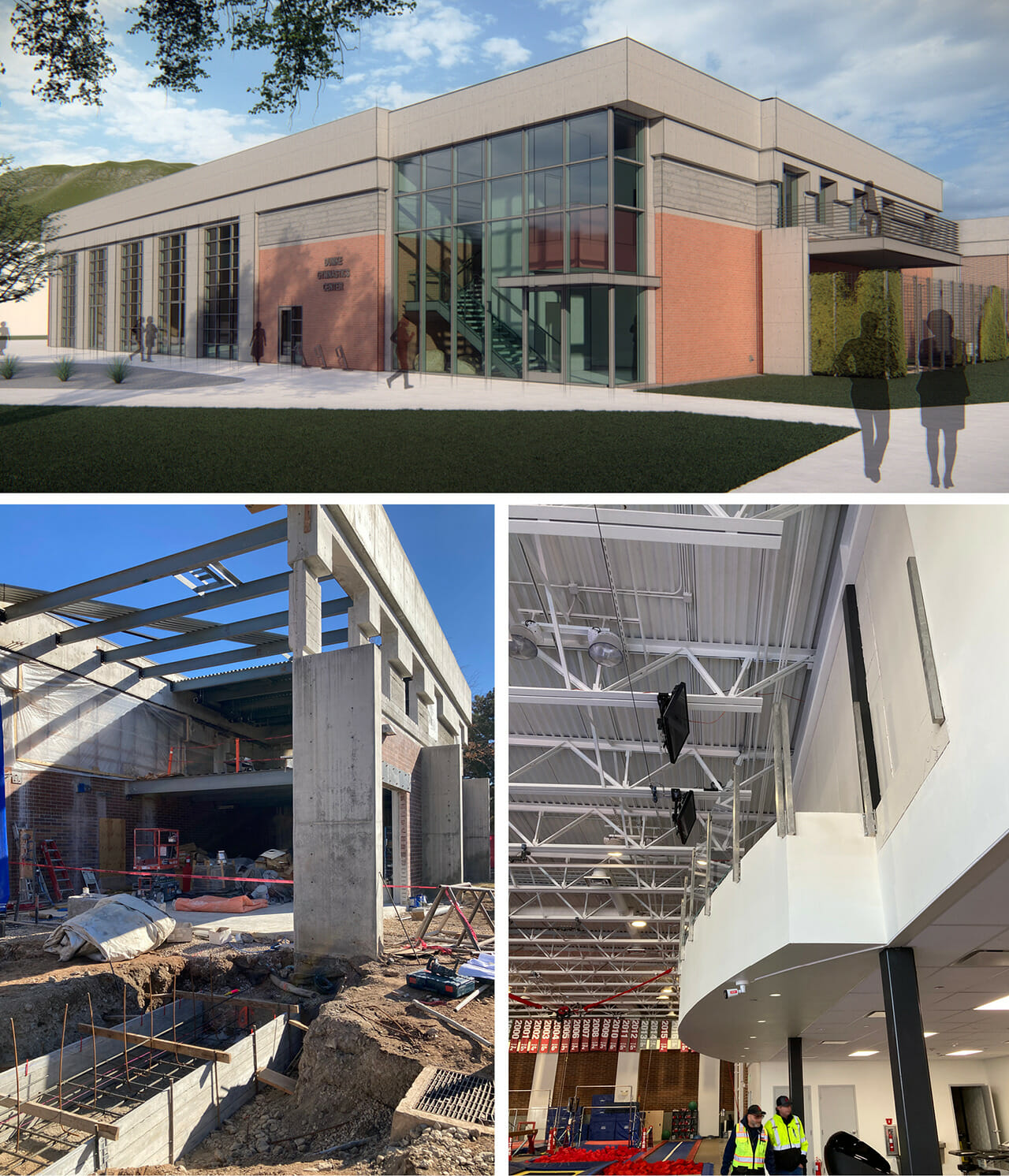 Making Progress: Dumke Gymnastics Center Renovation
ajc architects is proud to have had another opportunity to work with former 'Red Rocks' coaches, Greg and Megan Marsden, current Head Coach Tom Farden, and key stakeholders to renovate and add-on to the University of Utah Dumke Gymnastics Center. The facility is currently being updated to provide top-tier training and coaching spaces for one of the best collegiate gymnastic programs in the nation.
The 28,500 SF Dumke Gymnastics Center adds 426 square feet to the existing facility. Overall, the 8,846 square foot renovation includes the addition of a two-level public entry with access to a multi-purpose space and observation mezzanine, a Legacy Hall, training room, updated interior graphics package, team lounge, team and coaching staff lockers, new shower room and restrooms, exterior tranquility area, second level staff patio deck, war room, enhanced therapy and recovery spaces, new offices for coaching staff, storage space, and the addition of an elevator.