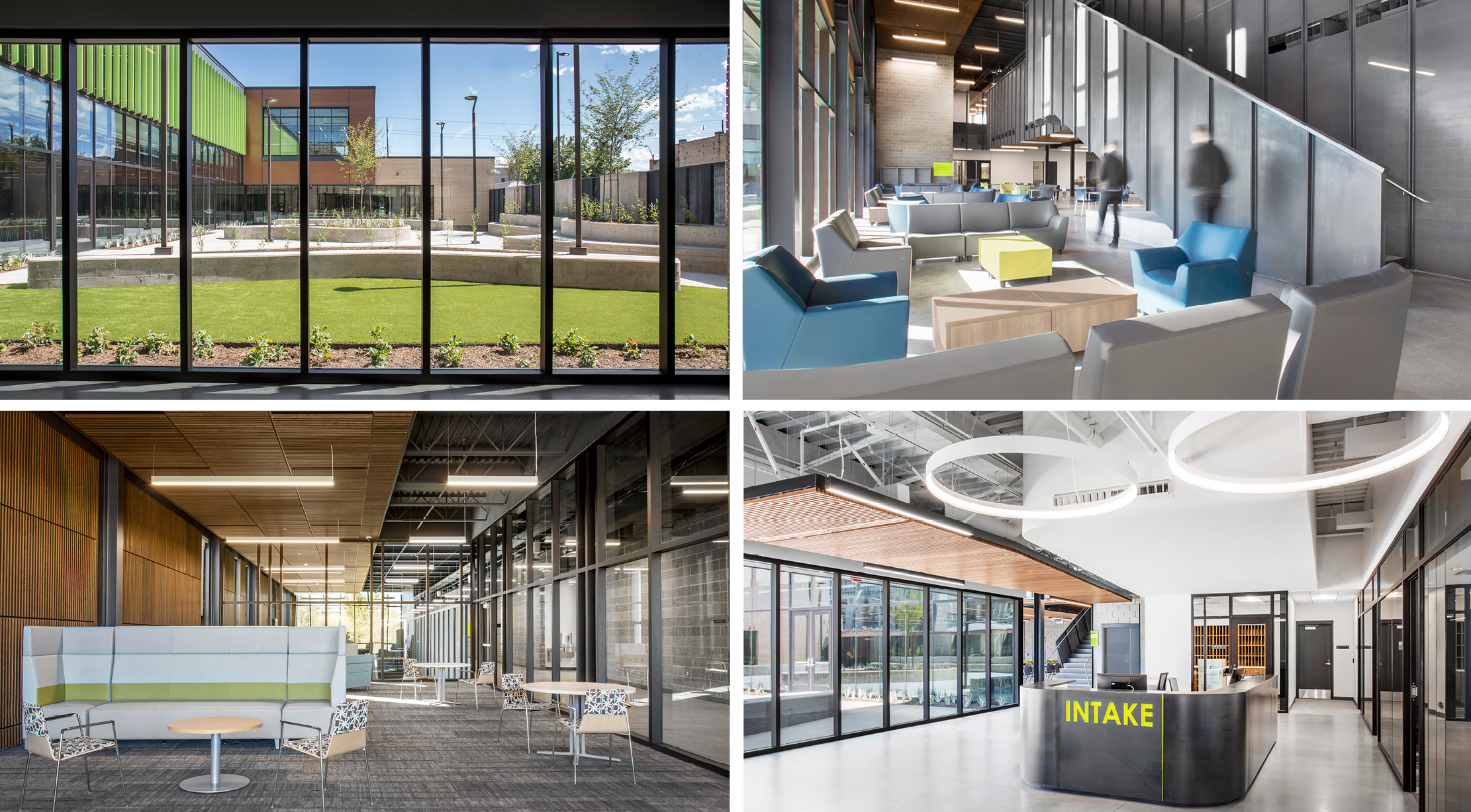 Design for Comfort, Healing, and Well-being
ajc's team is genuinely passionate about serving under-represented populations and bringing humanity to clients and patients who have previously lacked access to intentionally designed therapeutic spaces.
Our approach to designing spaces for mental health and healing have progressed from the institutionalized care approach of the past to psychologically specialized environments that focus on human dignity and healing.
Projects such as the Geraldine E. King Resource Center, Gail Miller Resource Center, Pamela Atkinson Resource Center, as well as several projects with the Utah Department of Corrections have focused on Trauma Informed Design principles which directly address the comfort, healing, and well-being of sensitive populations.