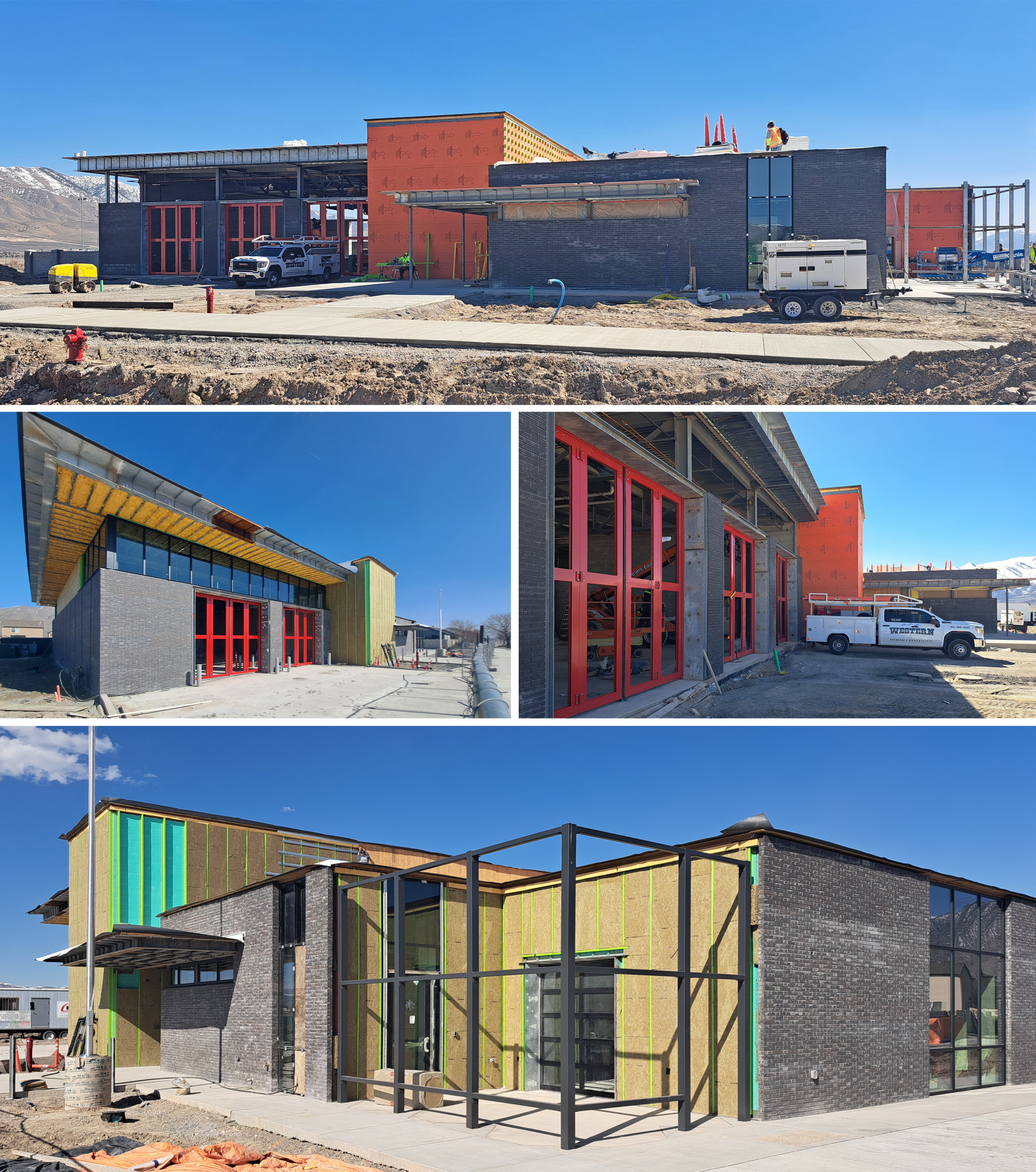 Unified Fire Authority's Eagle Mountain fire stations are well on their way to completion
Unified Fire Authority (UFA) Fire Stations 251 and 253 located in Eagle Mountain, Utah begin to take on their final form and finish.
Two bay station 251 and three bay station 253 add additional first responders to this rapidly expanding Utah County community.
Our thanks to Hogan Construction (Station 251) and Kier Construction (Station 253) for helping to bring ajc's fire station design and UFA's vision to life.