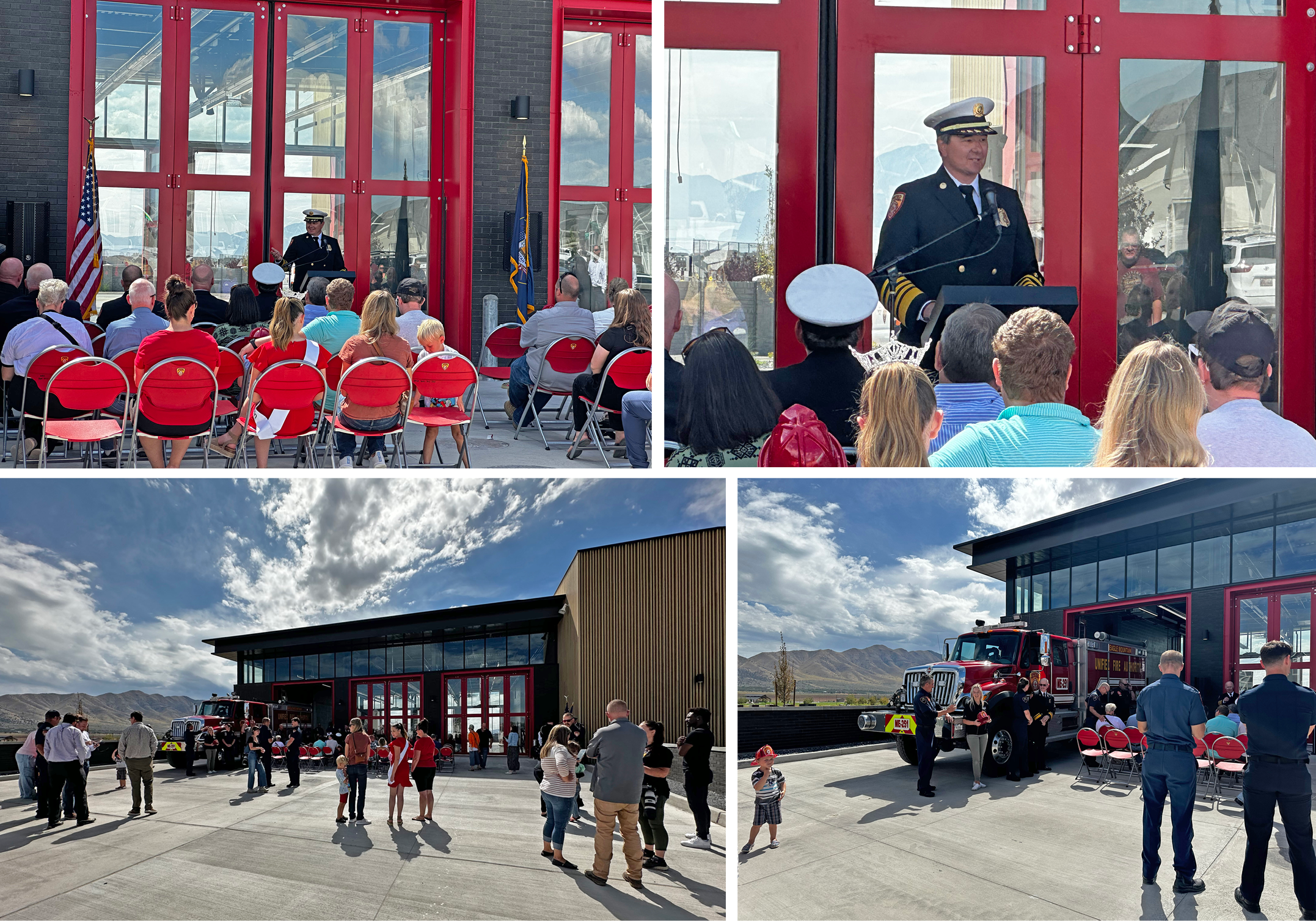 Unified Fire Authority's (UFA) Eagle Mountain Fire Stations recently held a "fire hose pull-apart ceremony," instead of a customary ribbon cutting, to officially open two new stations (251 and 253) that will serve Eagle Mountain's rapidly growing population. The ceremony included Eagle Mountain Mayor Tom Westmoreland, UFA Fire Chief Dominic Burchett,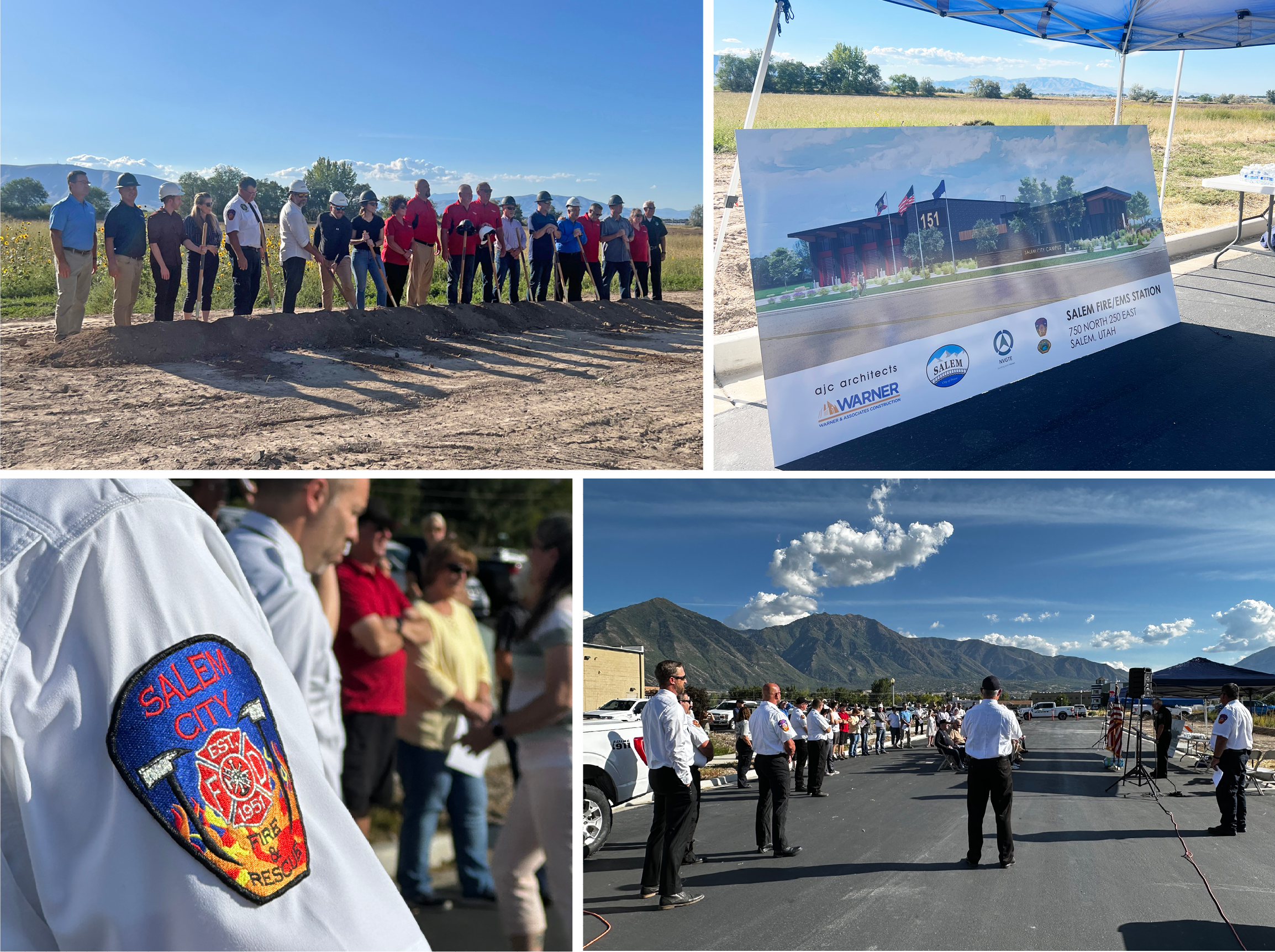 A picture perfect late summer day set the stage for the official ground breaking of Salem's new Fire and EMS Station in Utah County. ajc's design team had the honor of joining Fire Chief James Ealey and city officials in the ceremony that marks the beginning of construction on the 2-level,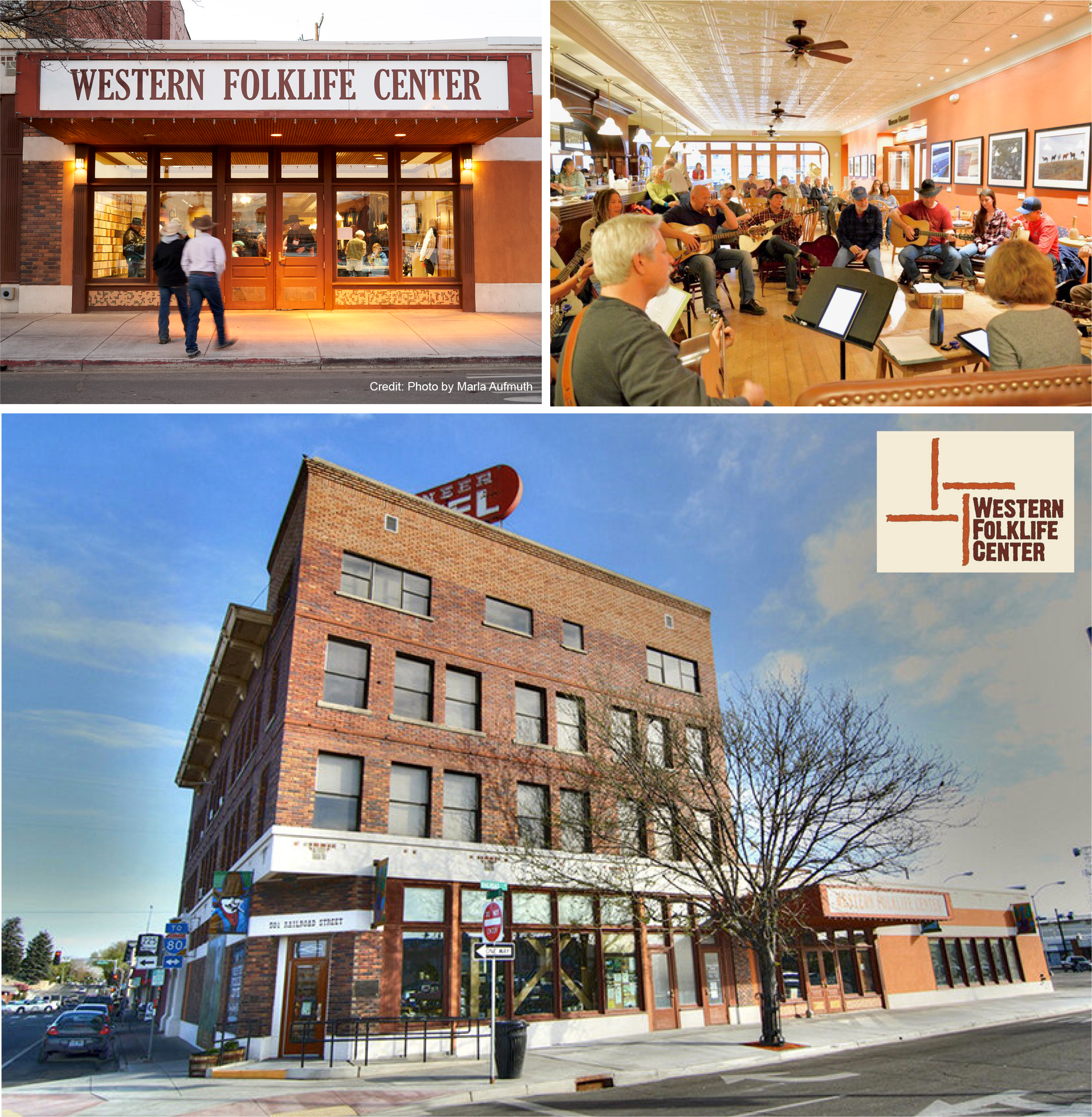 The Pioneer Hotel is an existing 4-story building located in the center of Elko, Nevada. Its history is derived from cowboy pioneering where the hotel's current owners, the Western Folklife Center, exemplify these traits by making it their mission to spread the character of the American West through story and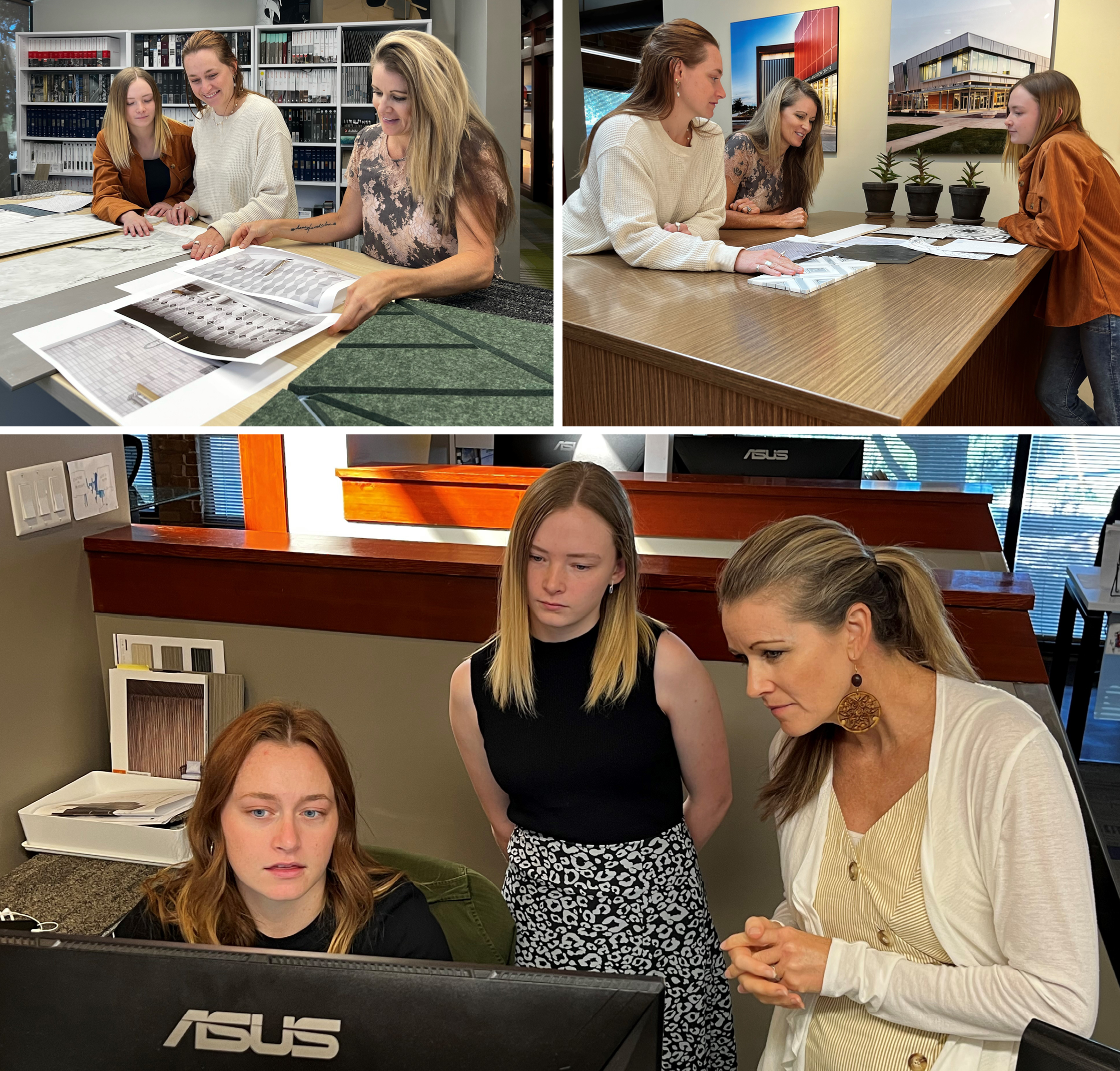 A huge part of ajc's successful design approach rests on the hard work and creativity of our interior designers. Jennifer, Maddie, Hannah, and Randa are top-of-the-line in talent! They are always excited to collaborate with our clients by providing amazing design solutions that really enhance each and every project. We are
University of Utah gymnastics Head Coach Tom Farden was joined by program stakeholders and donors, along with the entire Red Rocks squad during a recent ribbon cutting to unveil the expansion and renovation of the Dumke Gymnastics Facility. The collaborative design effort, led by ajc, includes new training and fitness spaces,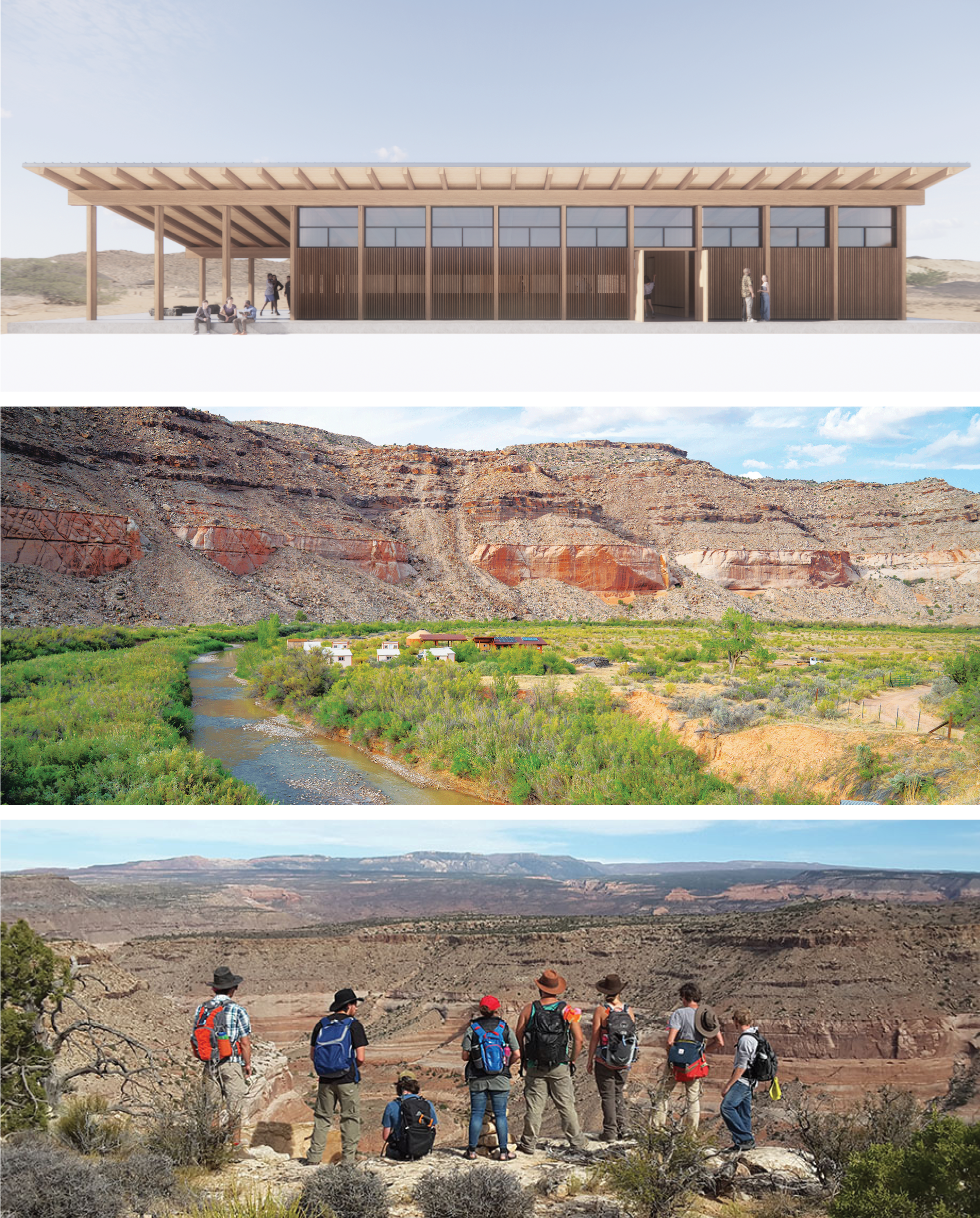 ajc architects explored various conceptual design options for the University of Utah Bonderman Field Station located at Rio Mesa in Grand County, UT. The Bonderman Field Station is planned to be a 1,152 square foot multi-purpose classroom/laboratory/meeting space to enhance the mission of the 400-acre site. As the building is off-grid,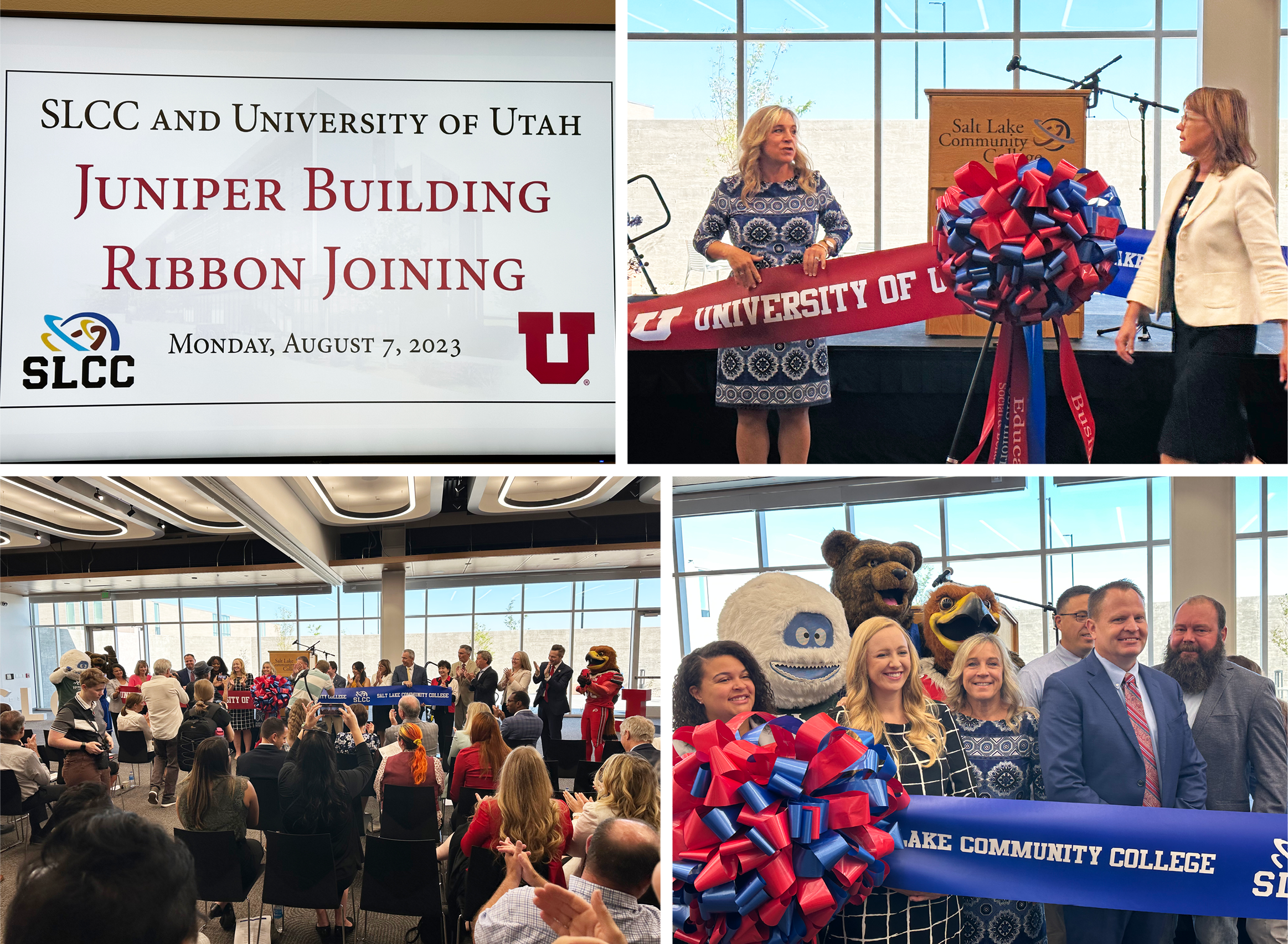 SLCC President Deneece Huftalin and University of Utah President Taylor Randall officially "joined" ribbons this week for the Herriman Campus Juniper Academic Building. The joint venture between the two schools provides a clear path for students to seamlessly transition from SLCC's 2-year program to the University of Utah for a bachelors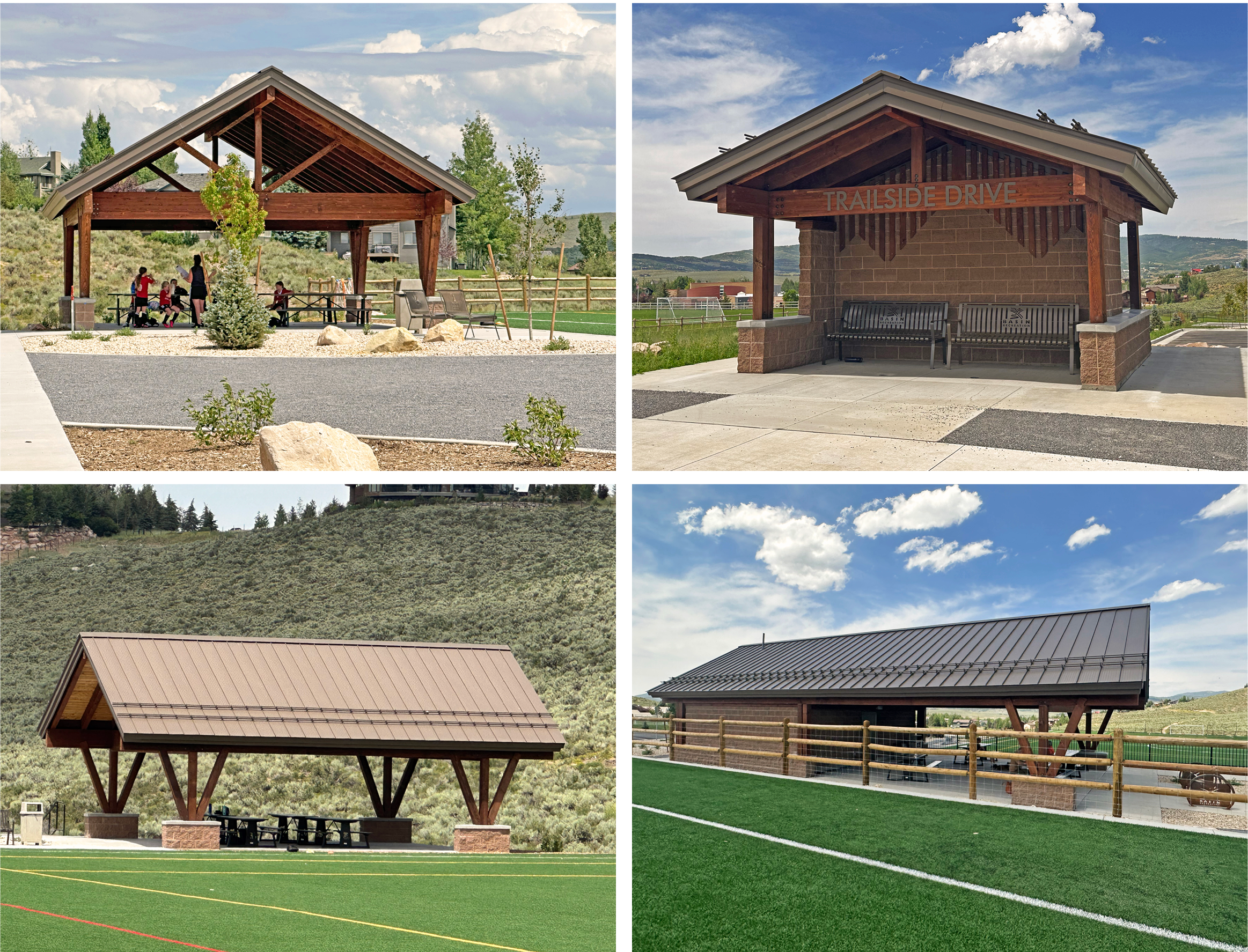 Recently completed restrooms and a pavilion offer additional amenities to visitors and users of Park City's Trailside Park playing fields. The new facilities represent a design collaboration between ajc architects and Basin Recreation, operators of the 63-acre multi-use community park.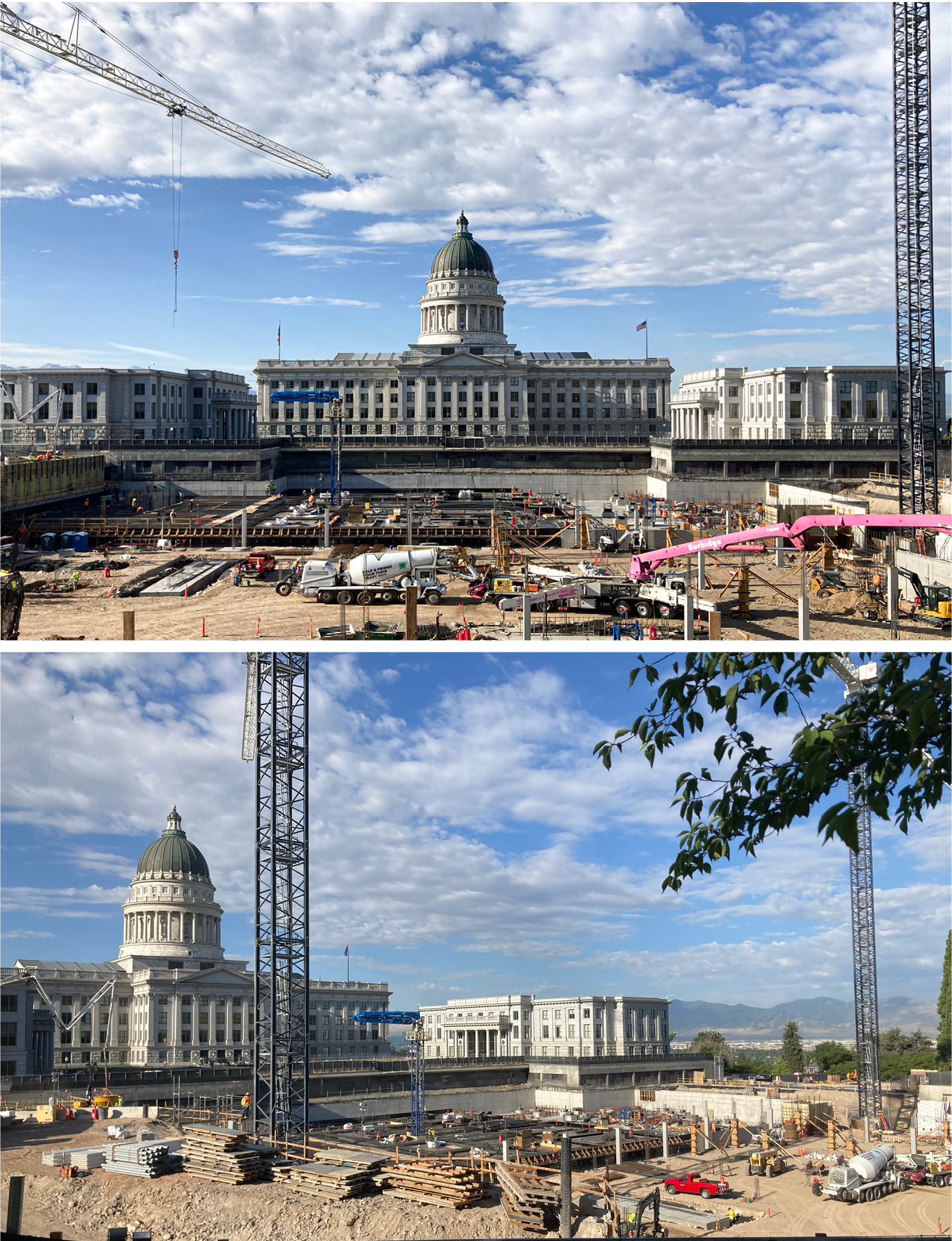 The foundation is being poured this week on the new North Capitol Building! ajc, in collaboration with VCBO Architecture, was responsible for the programming and design of the new Museum of Utah to be located on the main level of the building. The museum and it's associated support spaces will securely