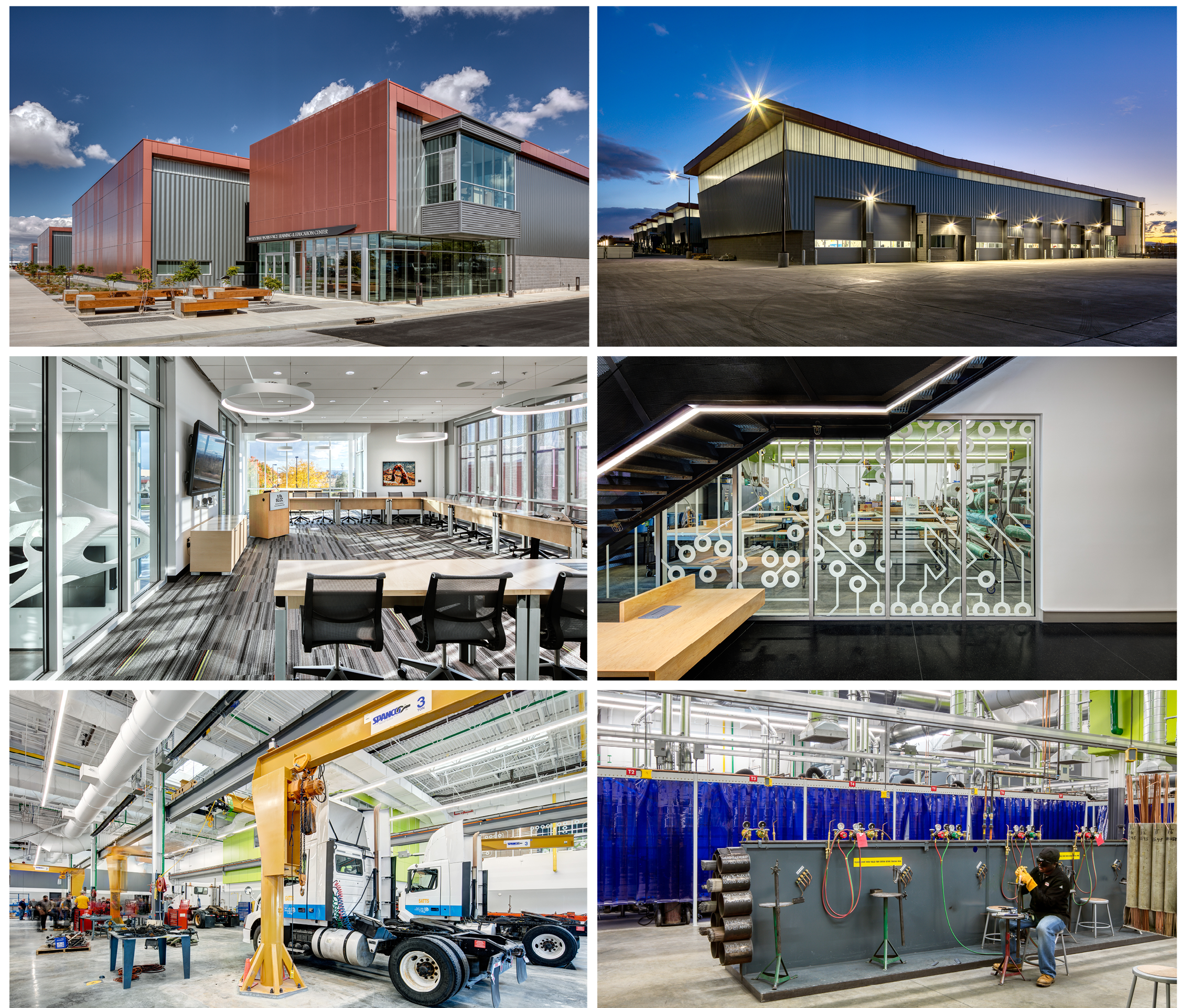 SLCC's Westpointe Workforce Training Center still going strong after 5 years
Since 2018 Salt Lake Community College's Westpointe Workforce Training and Education Center has been providing high-quality instruction to thousands of skilled workers across the region. Students have, in turn, benefited from instruction in numerous skilled disciplines including advanced manufacturing, machining, composites technology, non-destructive testing, diesel technology, commercial truck driving, and welding. Each program is taught in actual working environments, lab spaces, classrooms, and shop spaces.
ajc is proud to have had the privilege of working with SLCC stakeholders in designing this crucial technology and trades training center that ensures students will receive training which meets the ongoing demands of Utah's high-growth technical and trade industries.