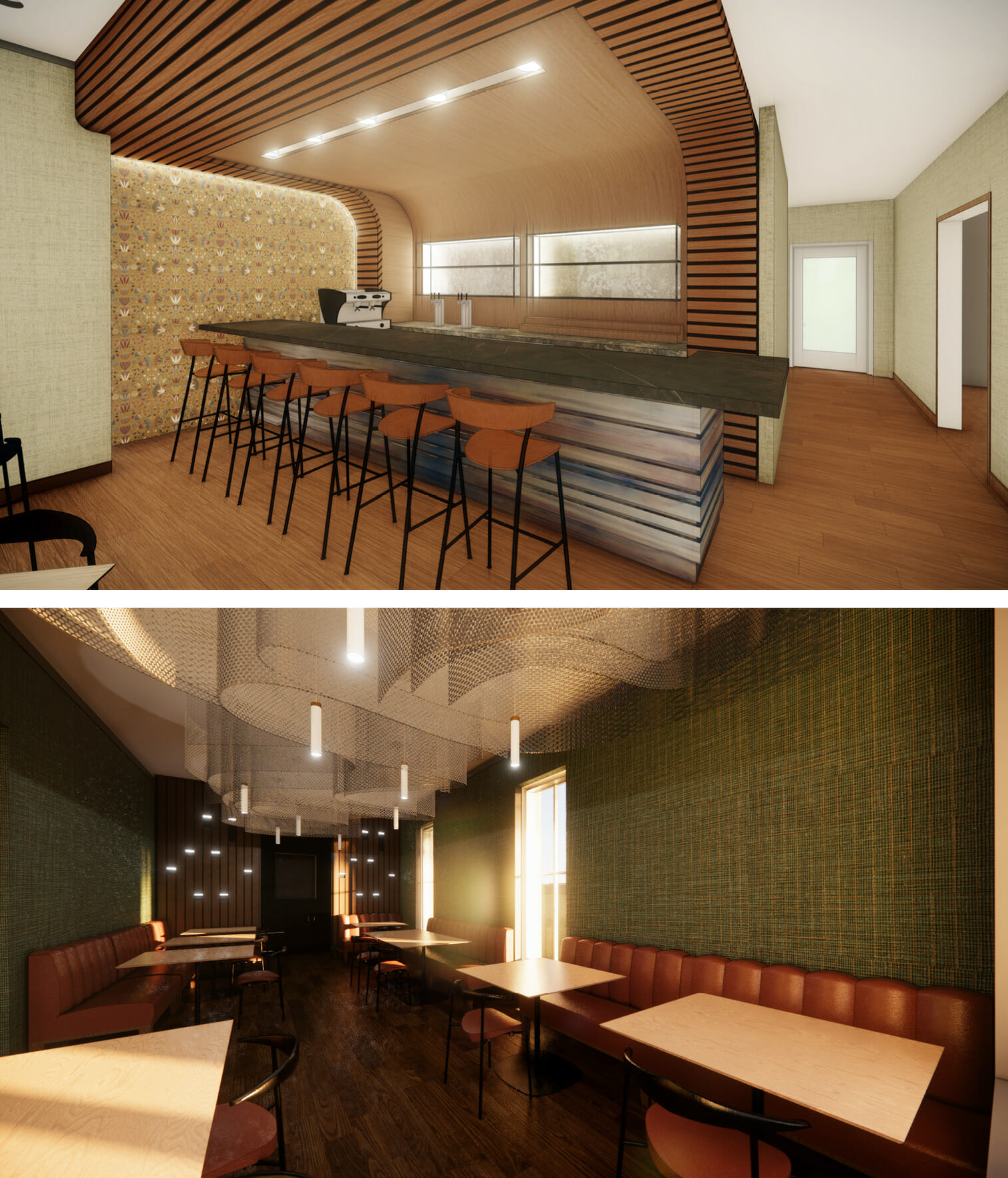 Custom Designed Interiors Make for Fine Dining
ajc's talented team of architects and interior designers have been given a wonderful opportunity to bring an exciting new culinary experience to downtown Salt Lake City.
The vision for the restaurant and bar is emerging from an existing building that will be transformed into a new restaurant and bar space, with a full commercial kitchen. As part of the design process a unique branding package will provide the space with its own unique identity.