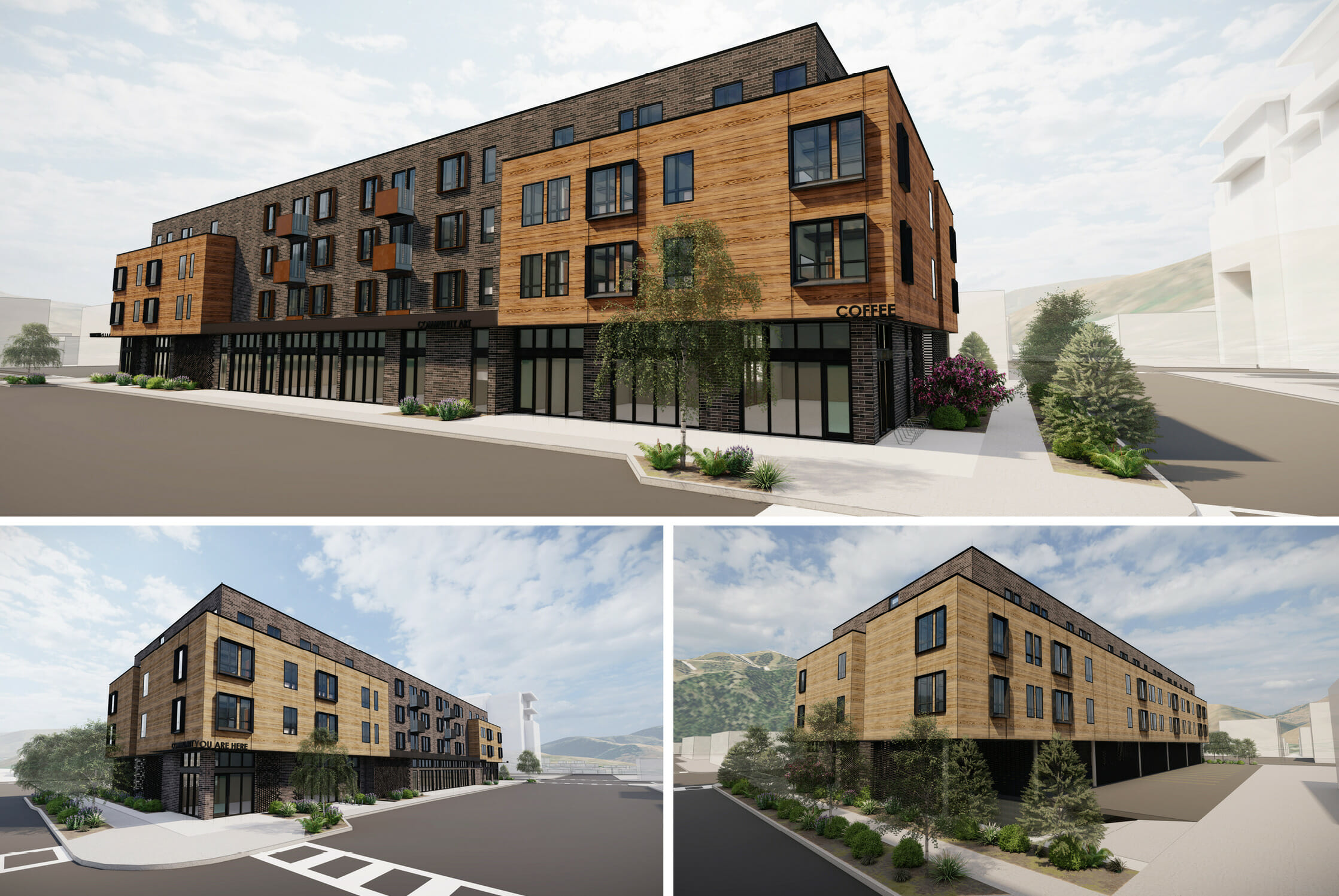 Affordable & Stylish: Multi-family/Mixed-use Concept Design for Rocky Mountain Resort Town
ajc recently had the opportunity to provide schematic level design for an affordable multi-family/mixed-use housing project in a western mountain resort community.
Central to our design process was exploring the concept of "community, culture, and home" for future residents of the 4-level, 35-unit mix of 1, 2, and 3-bedroom apartments which stands over 2-levels of resident and public parking in the heart the community's historic downtown area.
Conceptual design elements included site analysis and planning, precedent studies, floor plans, and project renderings, all intended to capture the unique contextual elements of this year-round resort community..