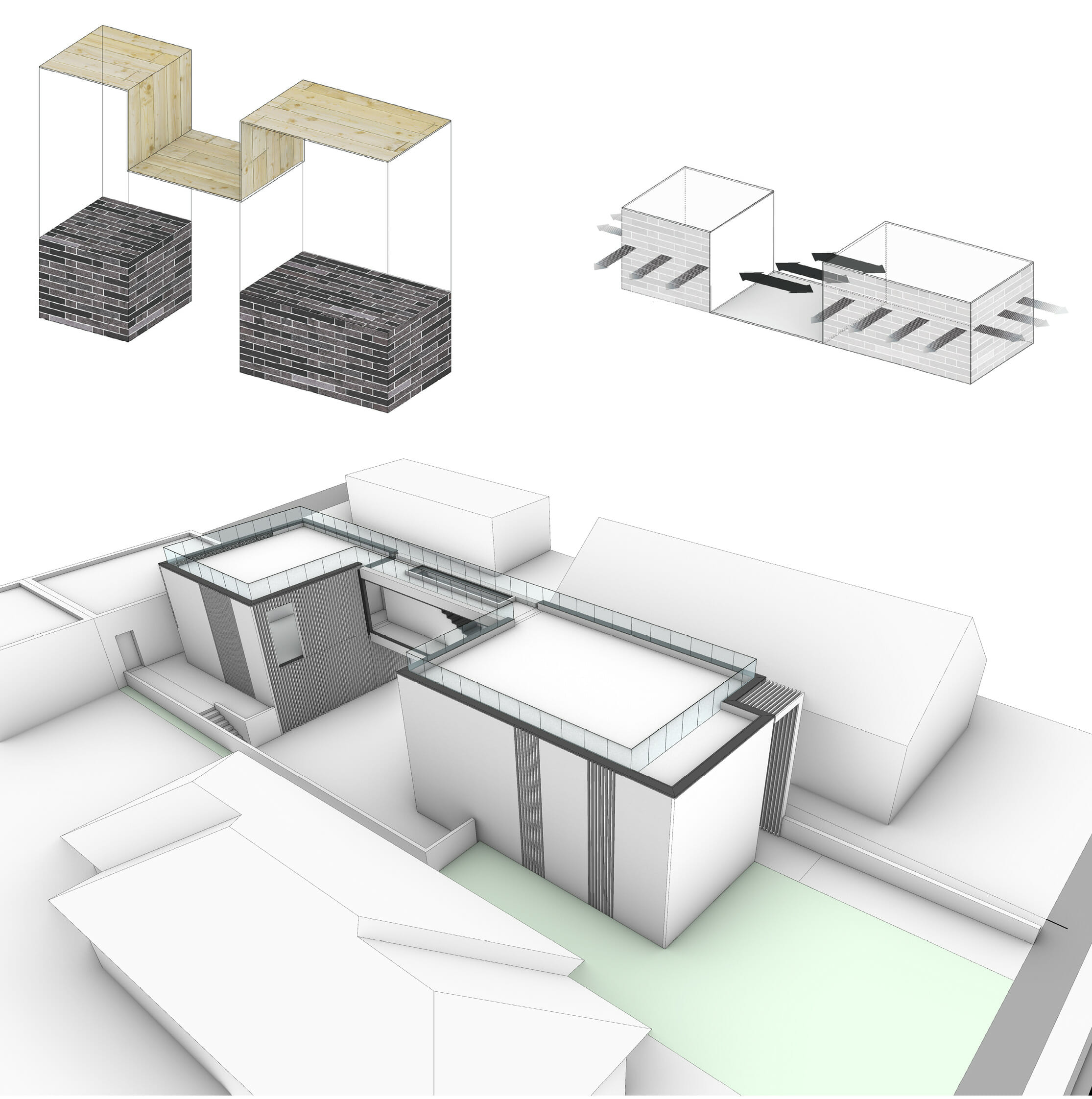 Sugar House Residence
ajc's highly collaborative process was instrumental in developing a schematic level effort for a residential design project located in the popular Sugar House neighborhood of Salt Lake City.
The solution came in the form of a two-level residence divided into two volumes by an internal courtyard. The courtyard serves the dual function of providing private extensions to the internal living spaces along with bringing natural light deep into all parts of the home, without placing the resident on display through large expanses of public facing glass. The breezeway passage between the two volumes isolates the main bedroom from the rest of the home while providing stairway access to a rooftop terrace.