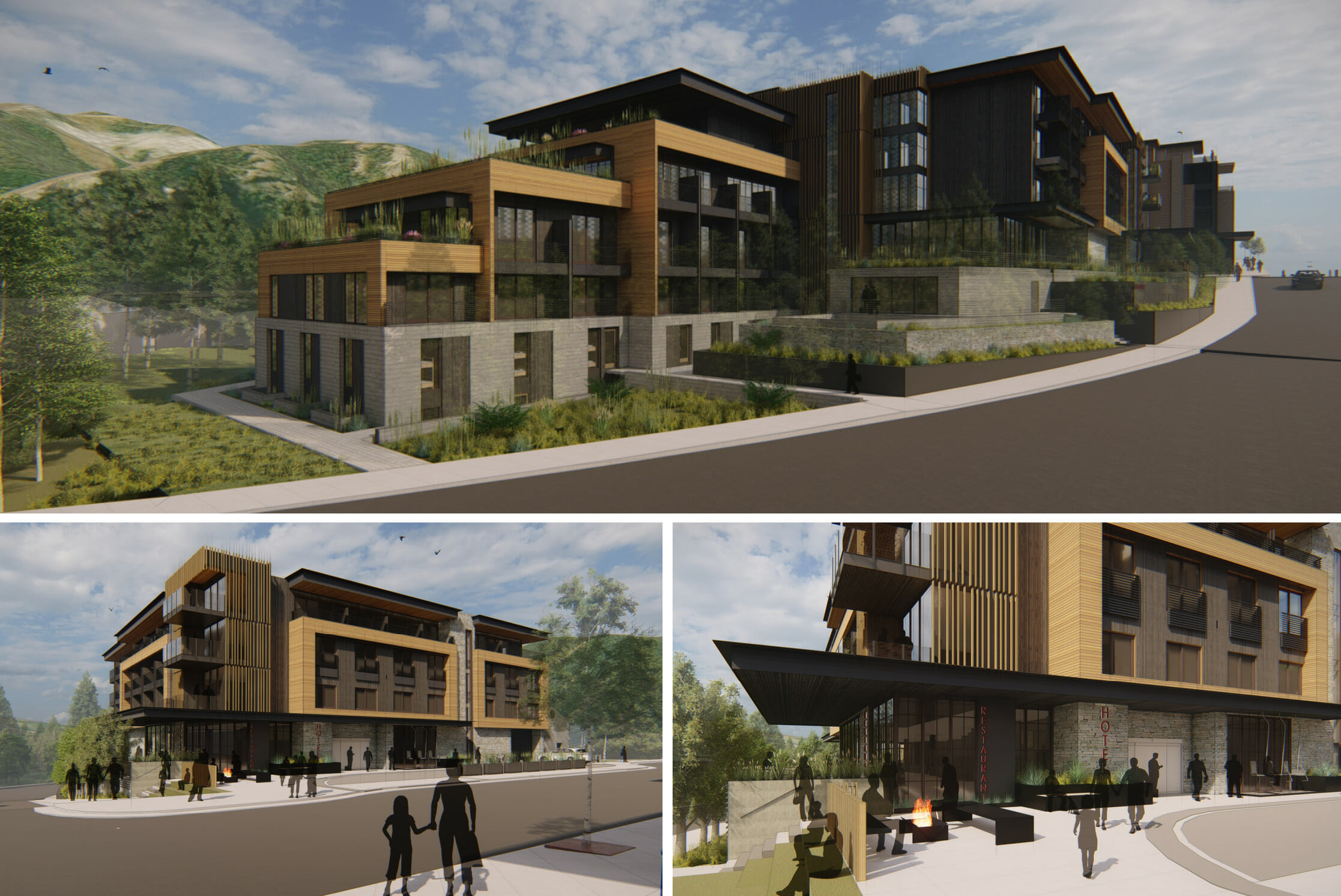 Boutique Hotel to Begin Construction in Ketchum, Idaho in 2023
ajc architects has been fortunate to work with PEG Development on a new 4.5 star boutique hotel in Ketchum, Idaho.
Along with providing luxurious accommodations for its guest, the 97-room hotel also features 16 employee housing units which will provide affordable housing options for staff and moderate the impact the hotel has on the local housing market.
An emphasis has been placed on the hotel's culinary amenities, with a high-end restaurant and rooftop bar carefully curated to reflect the spirit of Ketchum. The hotel's branding also subtly references the literary inspiration the area had on American Novelist and Ketchum resident, Ernest Hemingway.
We are excited to see this hotel begin construction in 2023 and look forward to sharing updates on its progress.