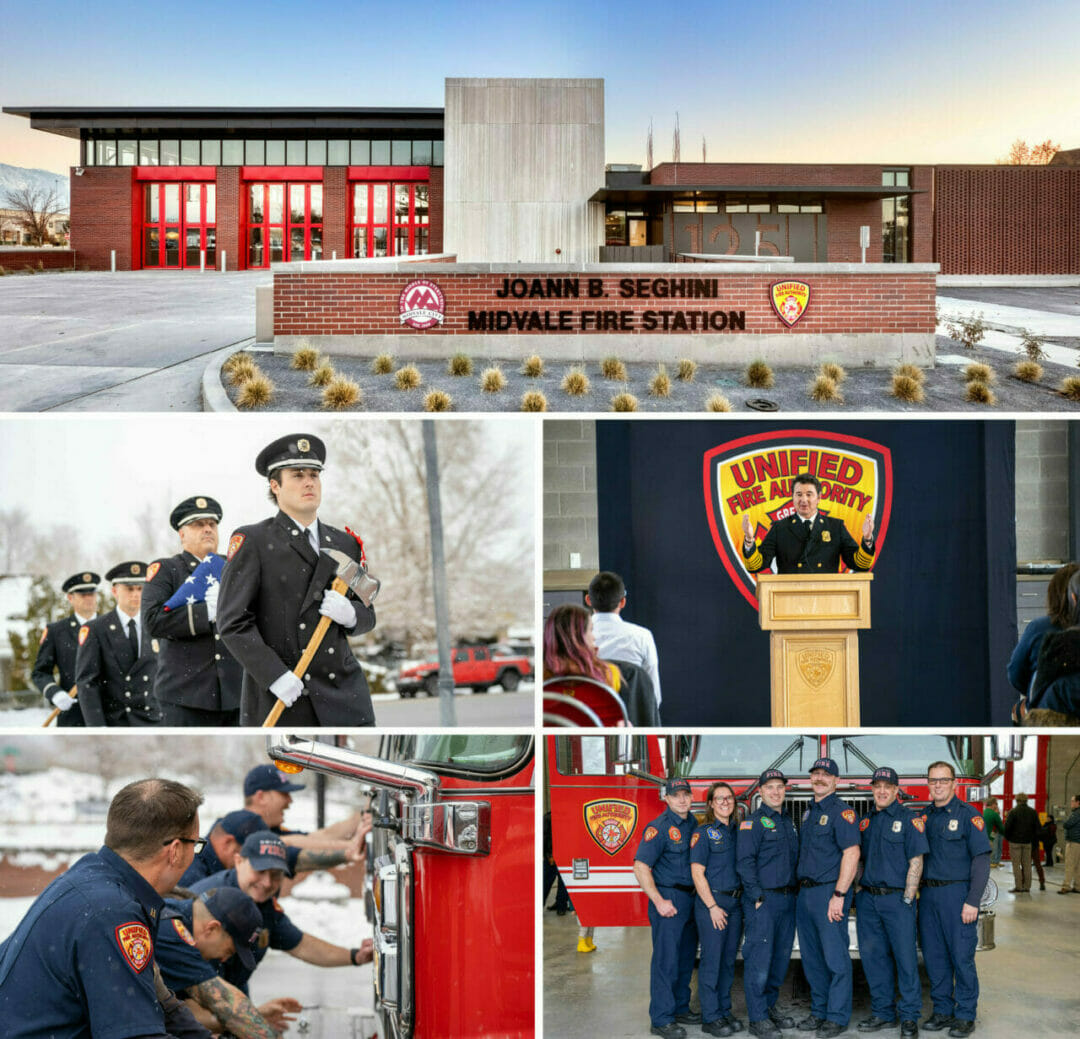 Grand Opening: Midvale Station 125
Unified Fire Authority (UFA) recently held a grand opening and flag raising ceremony for Midvale Fire Station 125, the UFA's newest station designed by ajc architects. The event was attended by numerous UFA officials, local leaders, and the public.
As Utah's largest fire agency, UFA's first responders protect 451,035 people in 15 municipalities in Salt Lake County, as well as Eagle Mountain in Utah County.
The ajc team also has the privilege of working with UFA Stakeholders on three new fire stations, currently under construction – Magna Station 102, Eagle Mountain Station 251, and Eagle Mountain Station 253.