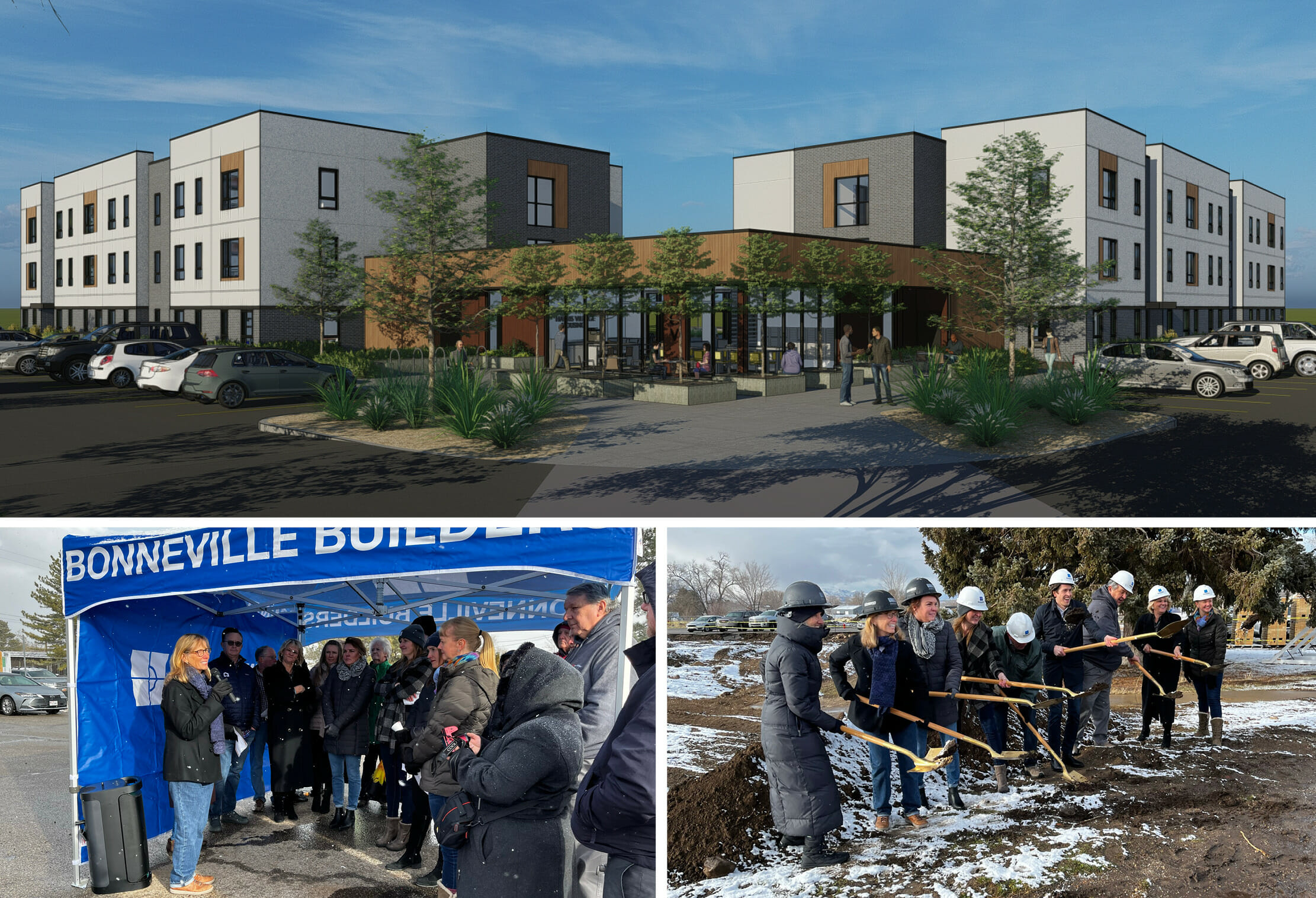 Tooele's Harris Community Village Breaks Ground
A snowy and blustery December afternoon gave way to moments of sunshine as local officials and project stakeholders broke ground on the new Harris Community Village Resource Center in Tooele, UT.
Harris Community Village was designed to empower those in need by addressing the root cause of poverty by providing shelter, nutrition, childcare, and other social services to those on a path to independence and self-sufficiency.
ajc's team is honored to be a part of this design partnership with Harris Community Village project stakeholders Switchpoint, GIV Communities, Tooele City, and Tooele County Housing.