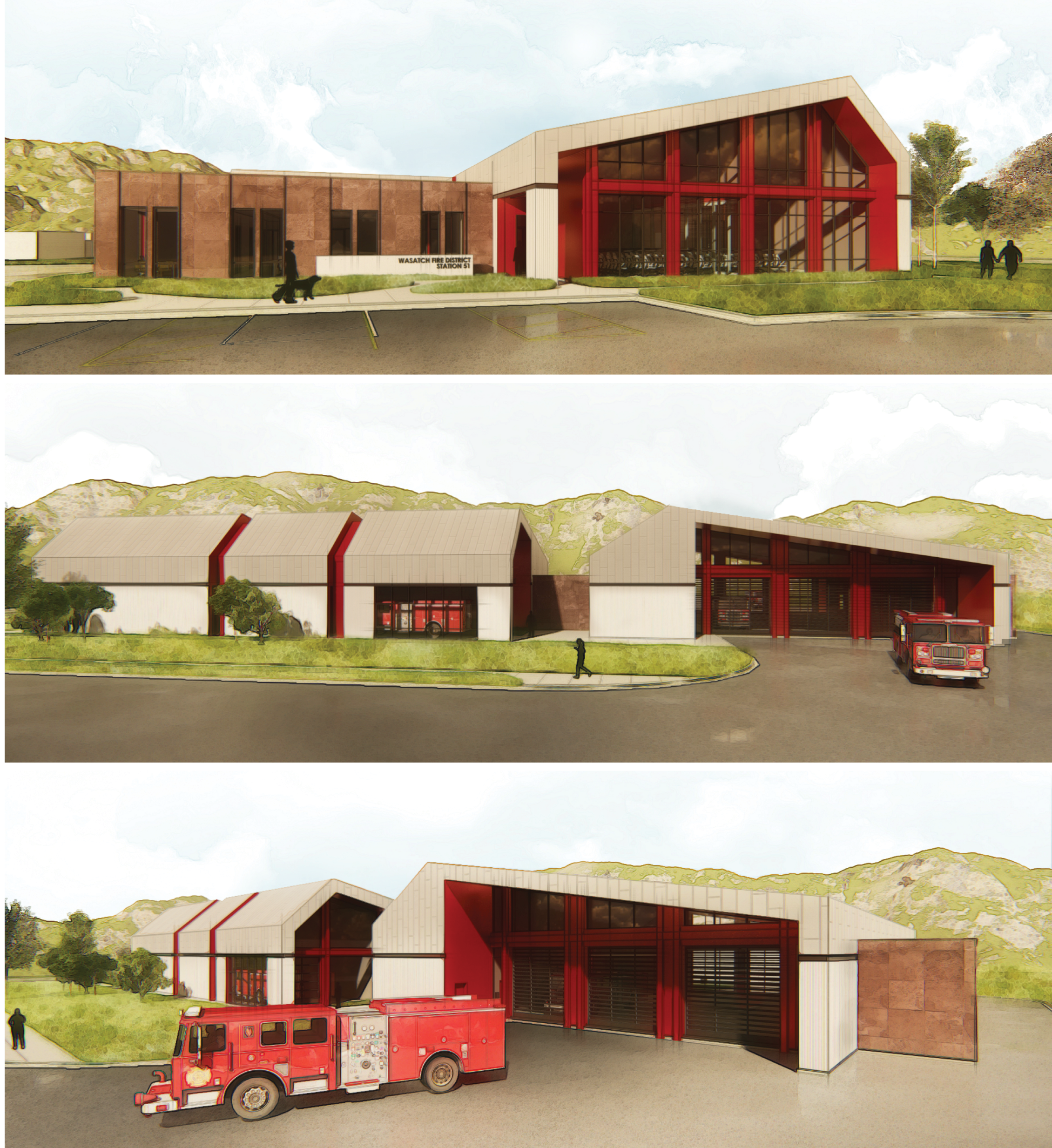 Wasatch Fire District Station 51 Headquarters
Wasatch Fire District's (WFD) Station 51, located in Heber City, will serve as the District's main Fire Station housing administration offices, station operations, and 3 apparatus bays with support spaces.
WFD's response area covers 1175 square miles and provides an "all hazard" first-responder agency, consisting of 5 stations, capable of structural fire protection, wild-land fire suppression, hazardous material response, emergency medical response, and fire prevention educational programs to a population of approximately 23,530 permanent residents.
ajc's commitment to designing comfortable, safe, and healthy fire stations directly addresses the needs of first responders throughout the region. Our team is honored to be part WFD's desire to improve the facilities and lives of Wasatch County's emergency response team in the Heber City area.