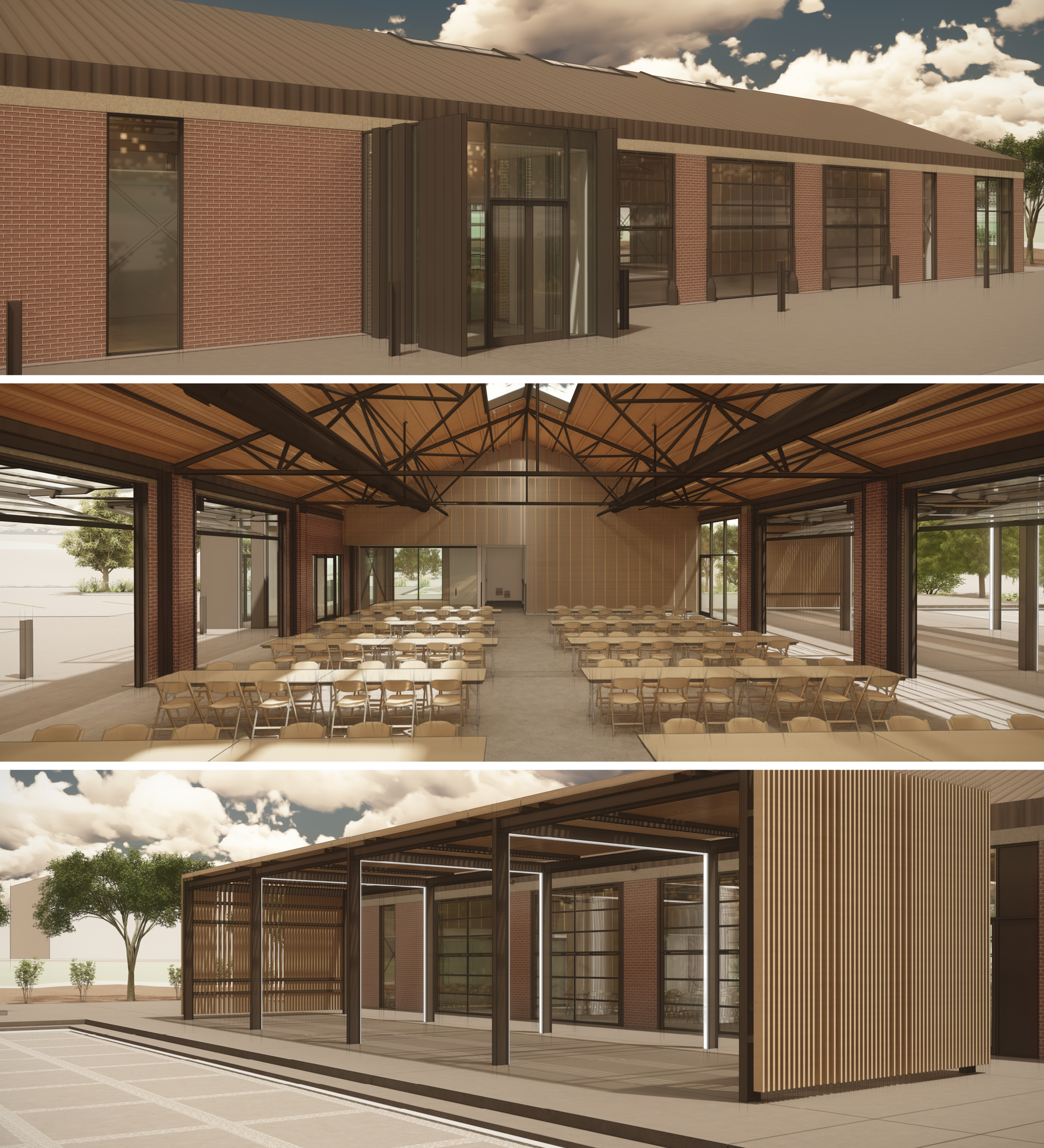 From WWII Era Armory to Community Gathering Space
Murray's former WWII era National Guard Armory will soon be repurposed as a community center and indoor pavilion. The armory building will also feature landscaped outdoor gathering spaces to the north and south of the facility.
The utilitarian brick structure was deemed viable for use as a community center with upgrades planned for interior finishes, mechanical and electrical systems, roofing, seismic upgrades, and grounds improvements.
ajc's team is working closely with the Murray City Parks and Recreation Director and other municipal stakeholders to fully integrate the building with Murray Park and connect nearby Murray Arboretum with a pedestrian path.