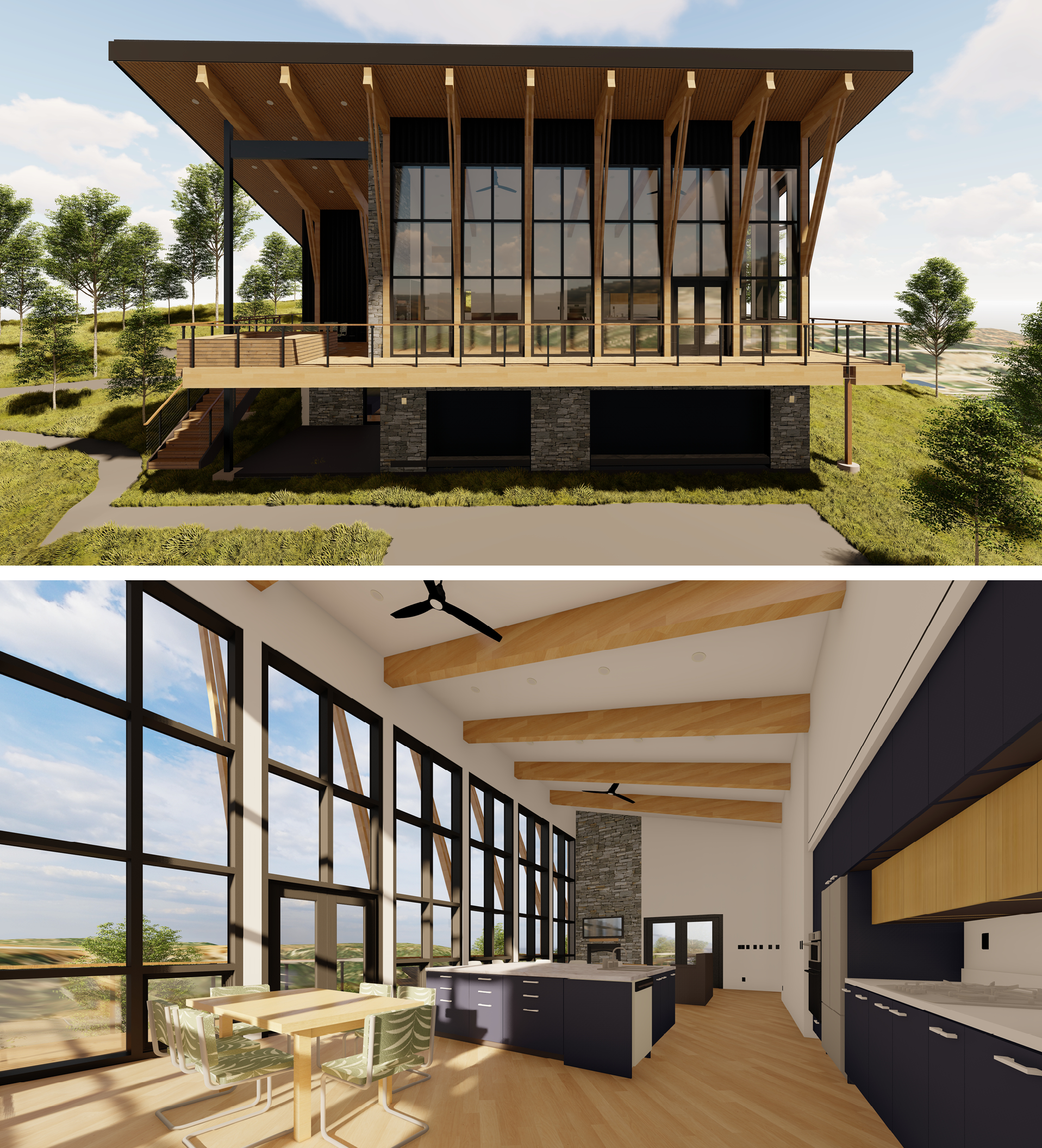 Alpine Residences Offer Unprecedented Access to Natural Surroundings
The ajc team often has the privilege to work with clients on inspiring residential projects in stunning, natural settings. Such is the case for a set of residences located close to Brian Head, Utah's southernmost Ski Resort.
Both the main residence and a guest duplex are located on a wooded ridge-top lot with expansive vistas and doorstep access to Dixie National Forest's alpine splendor.