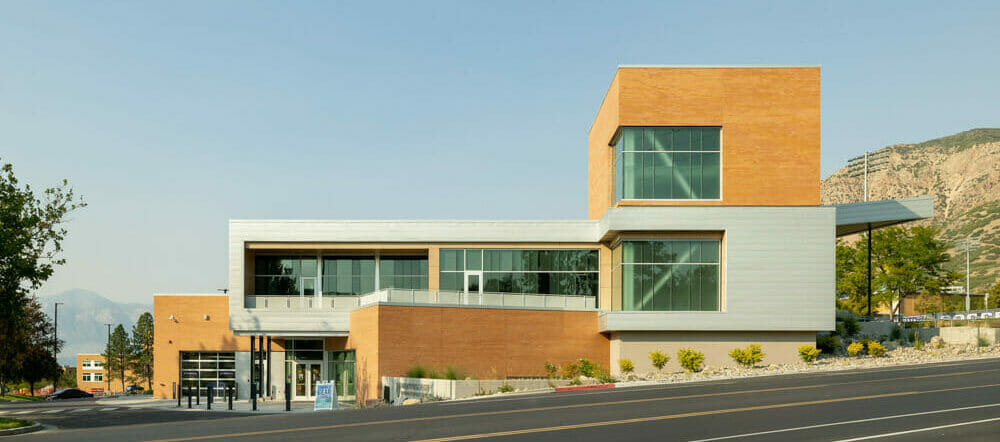 Outstanding Projects of 2021: ajc is honored to be recognized by UC&D Magazine.
Most Outstanding Public Project Under $10 M

—Weber State University Outdoor Adventure and Welcome Center
This 16,900-SF project provides a new home for Weber State's (WSU) Recreation Outdoor Program, paired with a new welcome center. The design brings together a unique combination of programs reflecting WSU's commitment to outdoor adventure, all while honoring the university's commitment to education and the student experience. In addition to the new welcome center, the building includes classrooms, retail, storage/maintenance workshop, offices, and a guest lecture event space with floor to ceiling views of the Wasatch Range."
The heart of the building is the technical training center with a 55-ft tall climbing wall, wrap-around bouldering walls, technical rope training and rescue training course, and repel station from the rooftop. The technical training center has viewing areas from both the welcome center and adjoining classroom space allowing learning to cross back and forth from classroom to climbing wall.
WSU had an opportunity, inherent in its remarkable physical setting, to take advantage of the views towards the Wasatch mountains. The overall design capitalized on the location of the campus, in conjunction with a high level of student interests in outdoor pursuits. The result is an exciting, site-responsive project that serves both the Recreation Outdoor Program and the new Welcome Center.