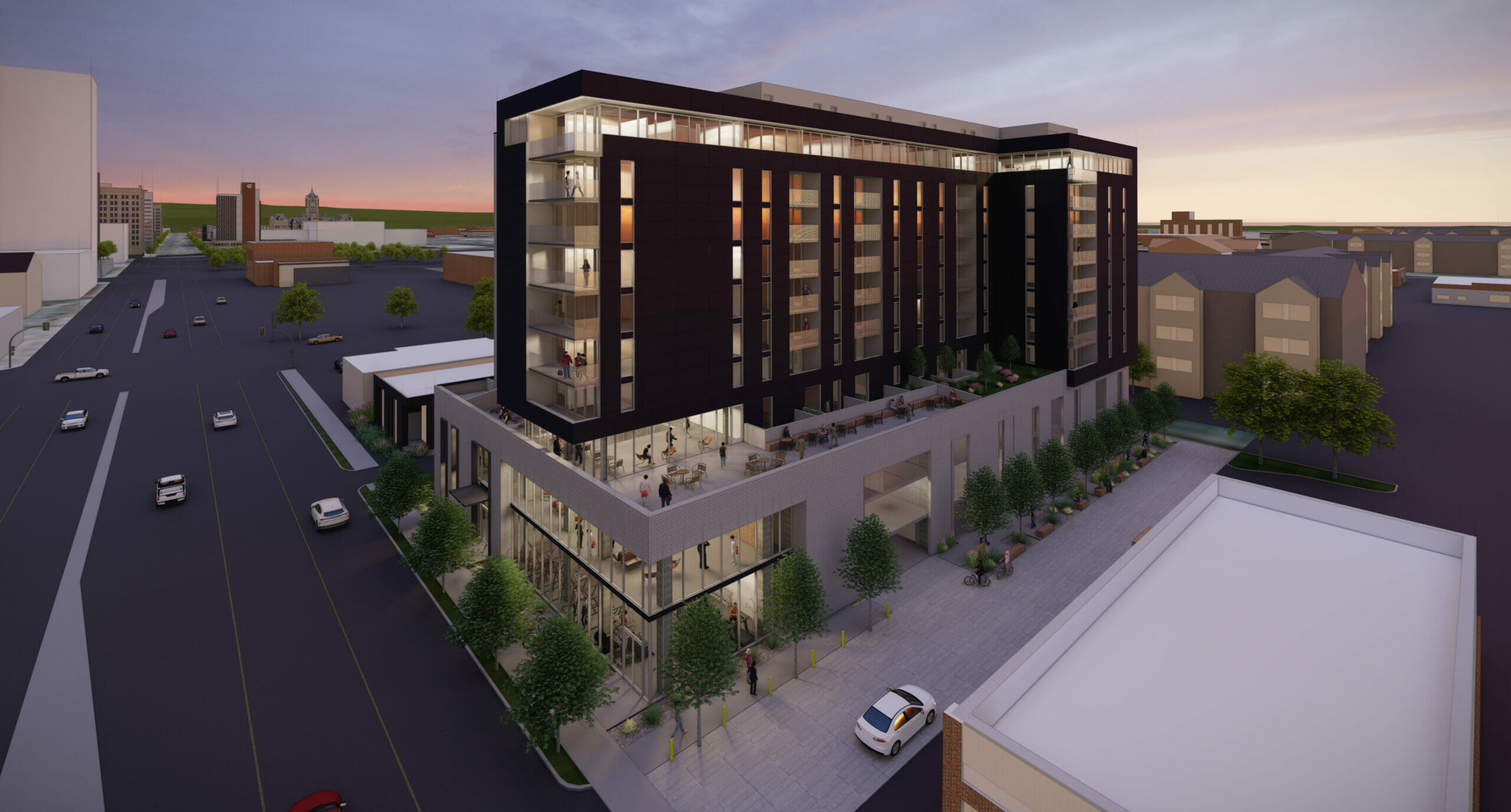 Building Salt Lake Blog: BRIX by High Boy Ventures and ajc architects
Design review a good requirement? Two Downtown projects on a long-forlorn block ask the city.
BRIX, by High Boy Ventures and ajc architects, expressed to the Planning Commission that they were "really, really happy with the results" of their design review with the City.
A mid-block walkway is required on the project's west border.  Now the building's amenities deck, reoriented to the west thanks to design review, will overlook the walkway.
ajc representative Justin Heppler told the Commission that his team had added balconies and shifted the project's shared terrace to the west side of the structure. "Putting eyes on both the midblock walkway and 400 South as it wraps around the building." READ MORE.