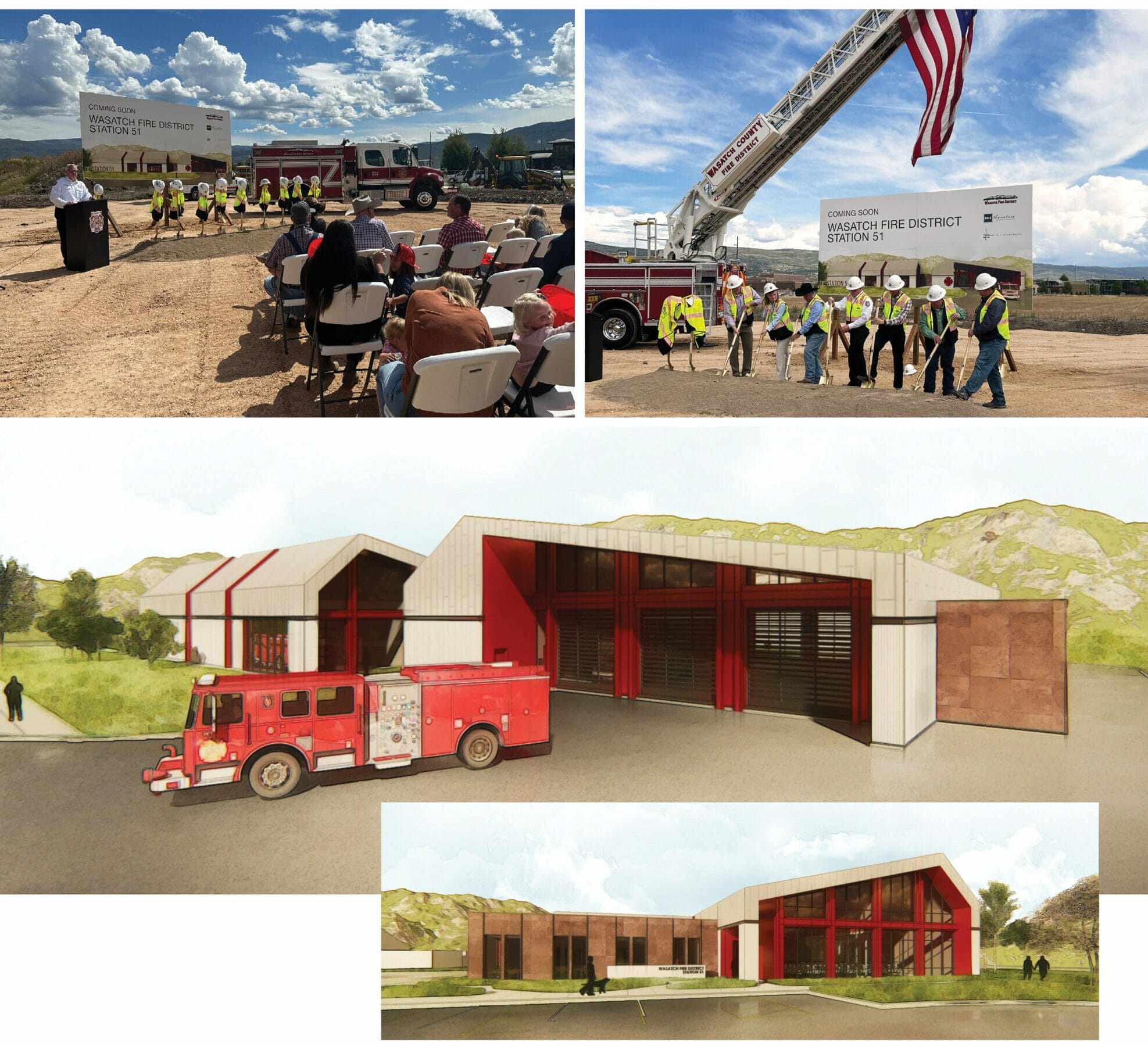 Wasatch Fire Station Heber City Groundbreaking
Wasatch Fire District, based in Heber City, recently broke ground on a site that will soon become Station 51, a facility that will be staffed by firefighters around the clock.
Fire Chief Eric Hales presided over the ground breaking ceremony for the new station and the District's new regional headquarters. In addition to typical fire station spaces and bays, the facility will also house a unique fire history museum, a community hall, and administration offices.
ajc is honored to be part of the District's forward-thinking mission to bring first responders a modern, healthy, and welcoming facility.