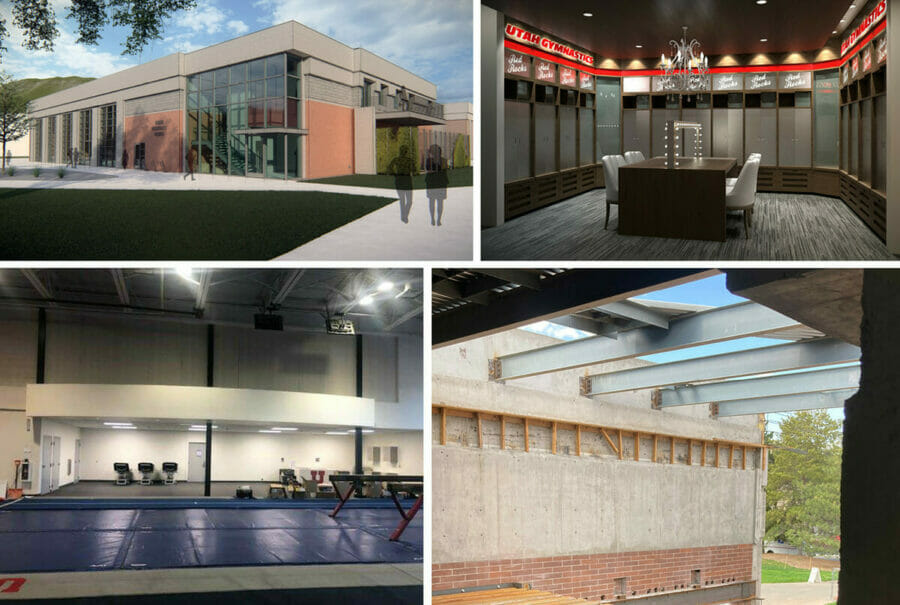 Renovated University of Utah gymnastics training facility and addition to be completed by the Spring of 2023. Go Red Rocks!
The Utah Utes women's gymnastics team, affectionately know as the Red Rocks, are Division I members of the NCAA, as well as members of the Pac-12 Conference.
ajc is thrilled to be working with Head Coach Tom Farden and the Athletics Department to bring a completely renovated and expanded facility to the nationally ranked team. It's been a pleasure to work so closely with the program to develop a "look and feel" that accurately represents and honors the athletes, coaching staff, and the University of Utah Athletics Program.