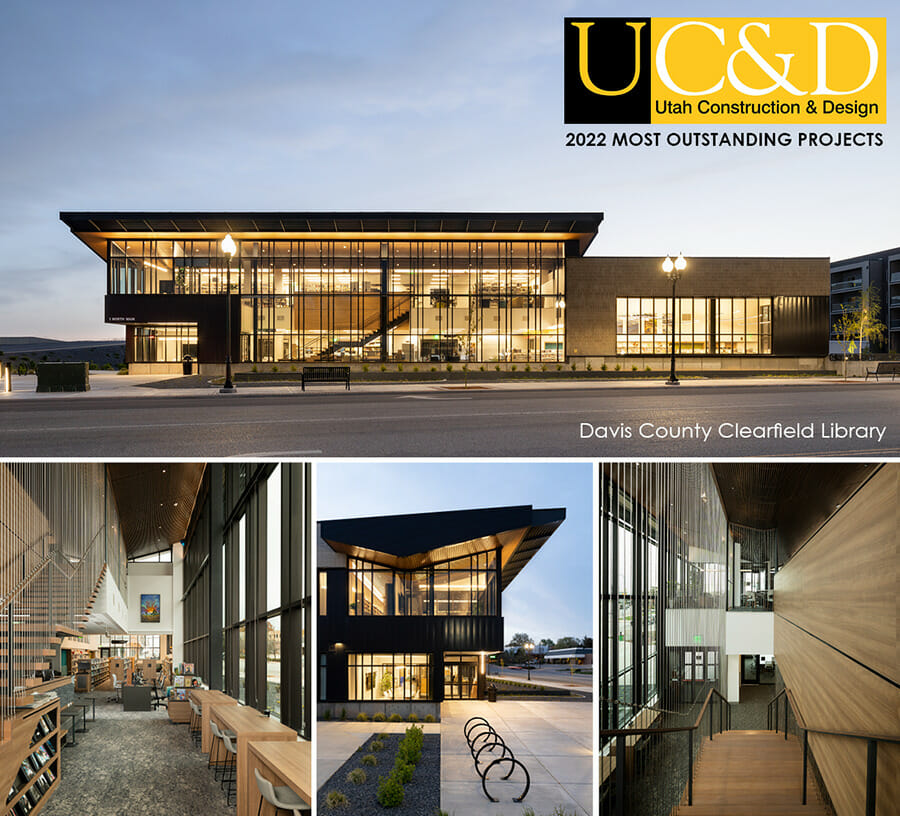 Clearfield Library honored with 2022 Most Outstanding Project Award by UC&D
ajc architects is thrilled to be recognized by Utah Construction & Design for the Davis County Clearfield Branch Library.
The new library was awarded Most Outstanding Project in the "Public Project Under $10 M" category. We extend our thanks to the panel of judges and appreciate their acknowledgment of the entire ajc design team, our consultant team, and Spindler Construction.
We'd also like to thank Davis County for providing ajc with an amazing opportunity to showcase the talents of our dedicated team.