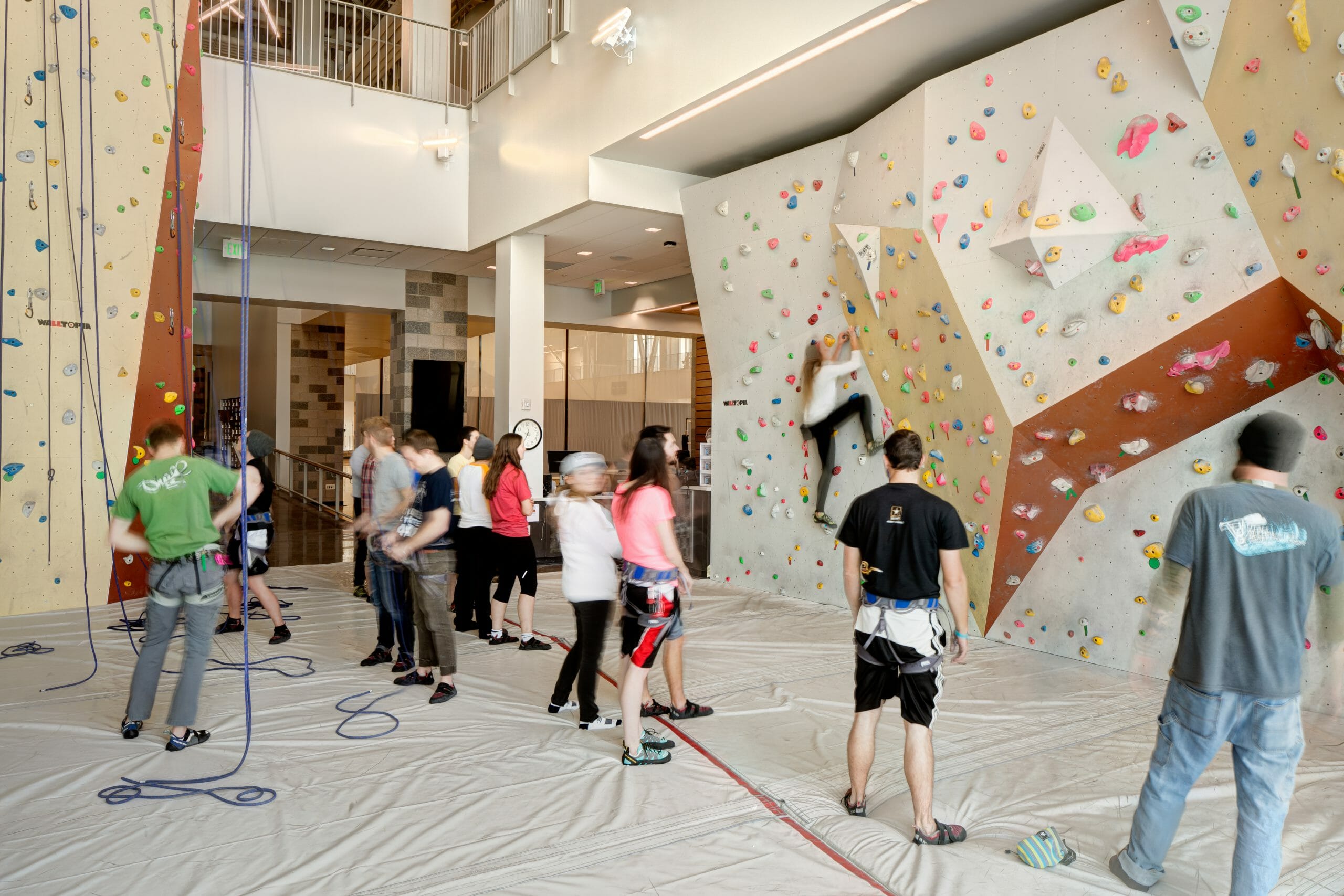 Foundation Magazine's Recent Feature Article: "The Center of Student Activity"
Utah State University's Aggie Recreation Center: A Hub for Student Activity
Since opening last November, USU's newest building, the Aggie Recreation Center has met with overwhelming approval and high praise.
After a nearly 17 years in planning, development and design, USU students have a new, state-of-the-art student recreation and wellness center to call their own. The student funded, $25 million, facility occupies a prominent location on the Logan campus with 105,000 s.f. of space dedicated to student recreational pursuits.
Layton Construction, the facility's builder, describes their role as the general contractor selected by DFCM to construct the facility. Click here to see related article in the most recent edition of Foundation magazine.