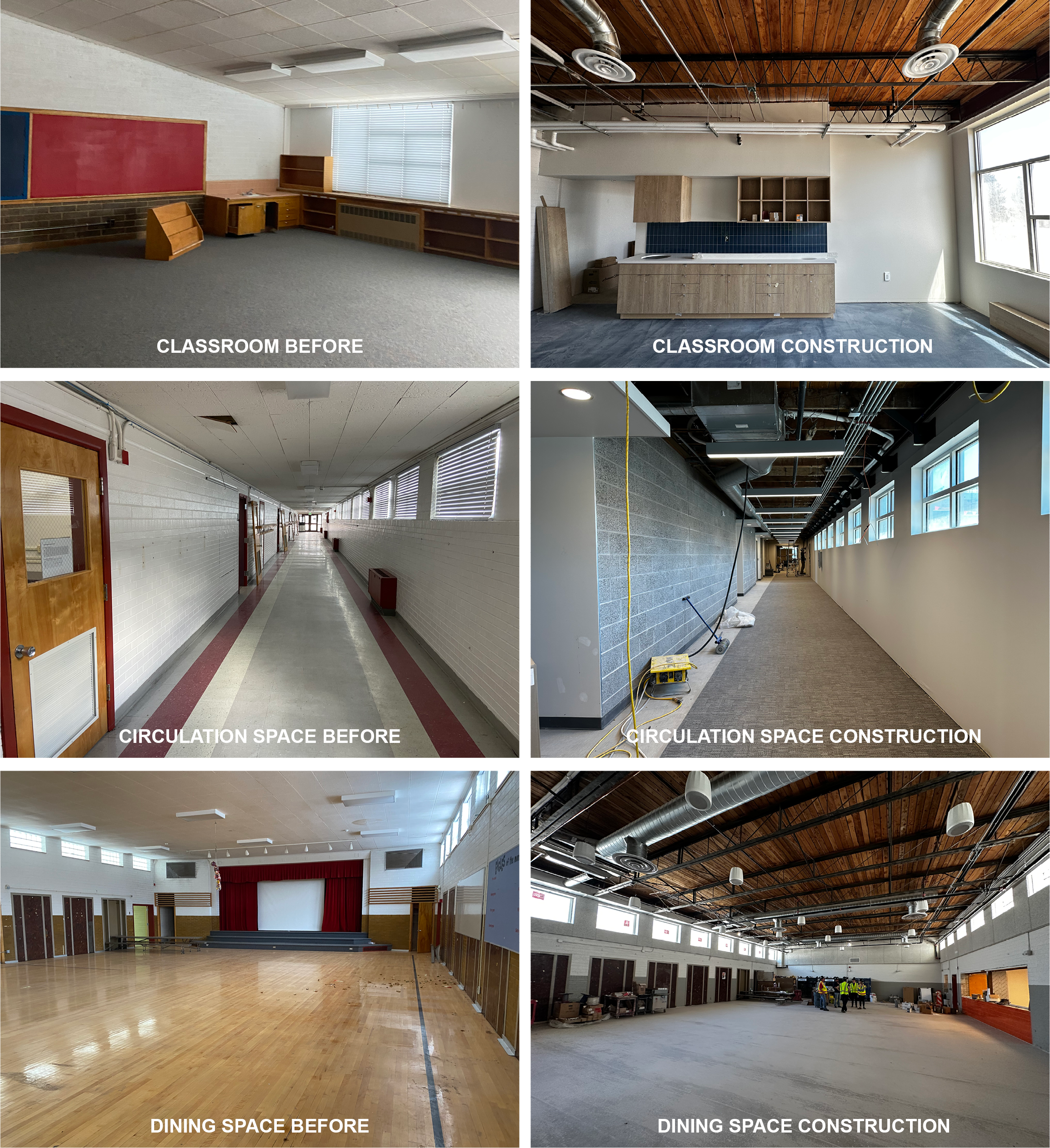 Bringing Hope and Healing to Tooele County: Harris Community Village Construction
Construction continues on Harris Community Village in Tooele, UT. The project converts the former Harris Elementary School into a resource center and adds a new affordable housing component.
Once completed, the collaborative effort between Switchpoint, GIV Communities, Tooele City, and Tooele County will offer a food pantry and dining space, childcare, counseling, and other support spaces and services to assist individuals on a path to independence and self-sufficiency.