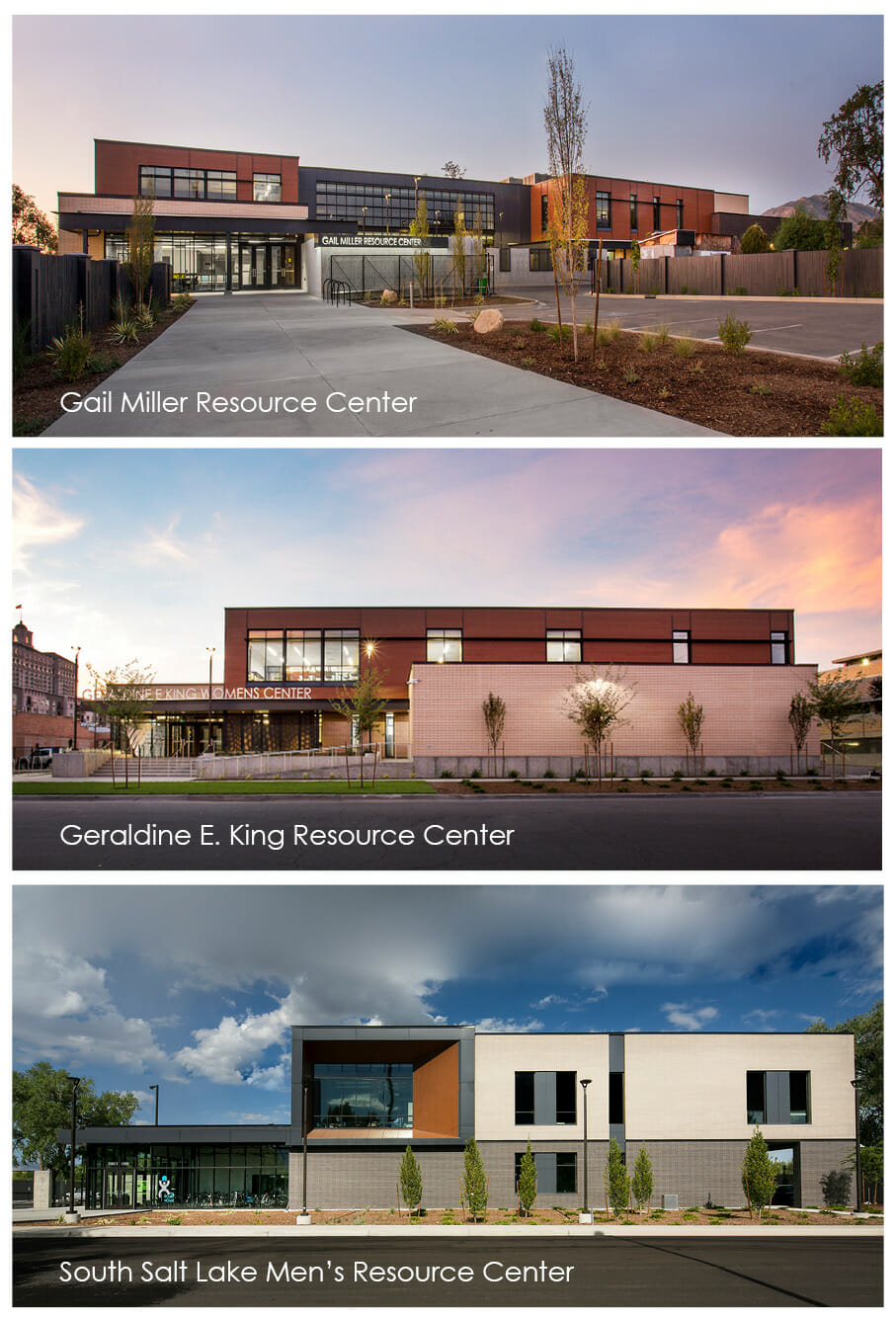 Giving Thanks and Giving to Those in Need
As we take a moment to reflect over the past year, we are thankful for our relationships and experiences. Our thoughts are also with those that are less fortunate, or in need of support from their communities.
ajc is honored to have been selected to design three community resource centers in 2017 that provide safety, food, shelter, healthcare options, and various counseling services to those experiencing homelessness in the Salt Lake Metro area.
In the spirit of the Season, we invite those looking for opportunities to give back to join us in volunteering or donating to any of the following community resource centers this year.
Gail Miller Resource Center operated by The Road Home
Geraldine E. King Resource Center operated by Volunteers of America
South Salt Lake Men's Resource Center operated by The Road Home
Midvale Family Resource Center
Switchpoint Community Resource Center, Tooele