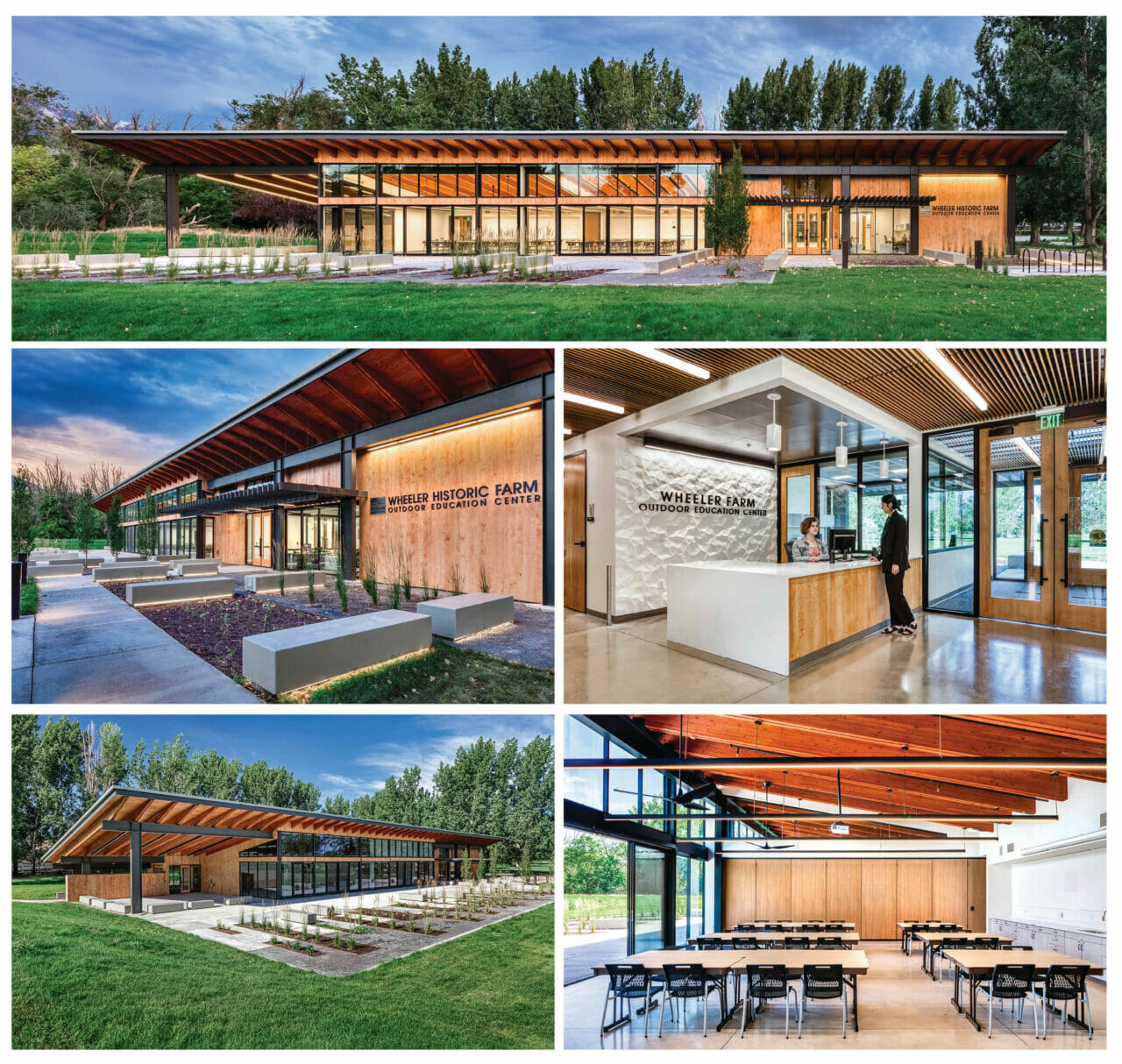 Wheeler Farm Outdoor Education Center augments Wheeler Farm's educational mission
ajc architects is honored to have had the opportunity to designed the new Wheeler Historic Farm Outdoor Education Center which brings students and families closer to nature through learning and discovery.
The new 6,315-square-foot Wheeler Farm Outdoor Education Center is a collaboration between Salt Lake County Parks and Recreation and the Utah State University Extension Program.
The facility has a large indoor meeting area with floor-to-ceiling glass walls, a 150-seat indoor classrooms equipped with desks and technology for presentations, as well
as administration an private office spaces. The outdoor learning area and pavilion contains demonstration gardens and teaching spaces.