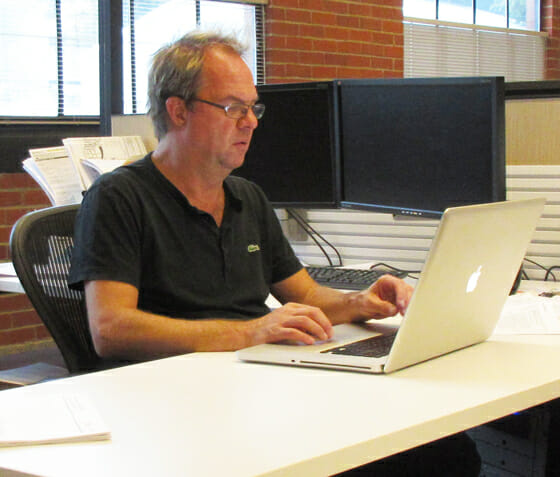 Steve Simmons promoted to Director of Design
Steve Simmons,  AIA
Director of Design | Associate | Project Architect
ajc architects has promoted Steve Simmons, AIA to Director of Design. Steve's impact on our design culture, problem solving and efficient project management has enabled him to build a broad base of satisfied clients over the last 25 years. His direct involvement with a range of private, corporate and institutional clients has led Steve to design successes on both coasts, and throughout Intermountain Region.  Steve adds numerous design awards, as well as published works in the field of architectural studies to his broad expertise in the practice of functional, form-driven sustainable design.
Steve has provided design leadership for numerous ajc projects, most notably, Salt Lake Community College's (SLCC) award-winning Westpointe Workforce Training and Education Center, SLCC's Jordan Campus Student Center, as well as the new Juniper Academic Building on SLCC's Herriman Campus. Steve has also led design teams on the award-winning Ogden Weber Technical College Bay 2 Build-out, as well as three new Homeless Resource Centers for Salt Lake City and South Salt Lake.
ajc is proud to offer the depth of experience and design sophistication Steve offers our clients. Under his leadership, ajc's overall design mission will continue to grow and evolve.