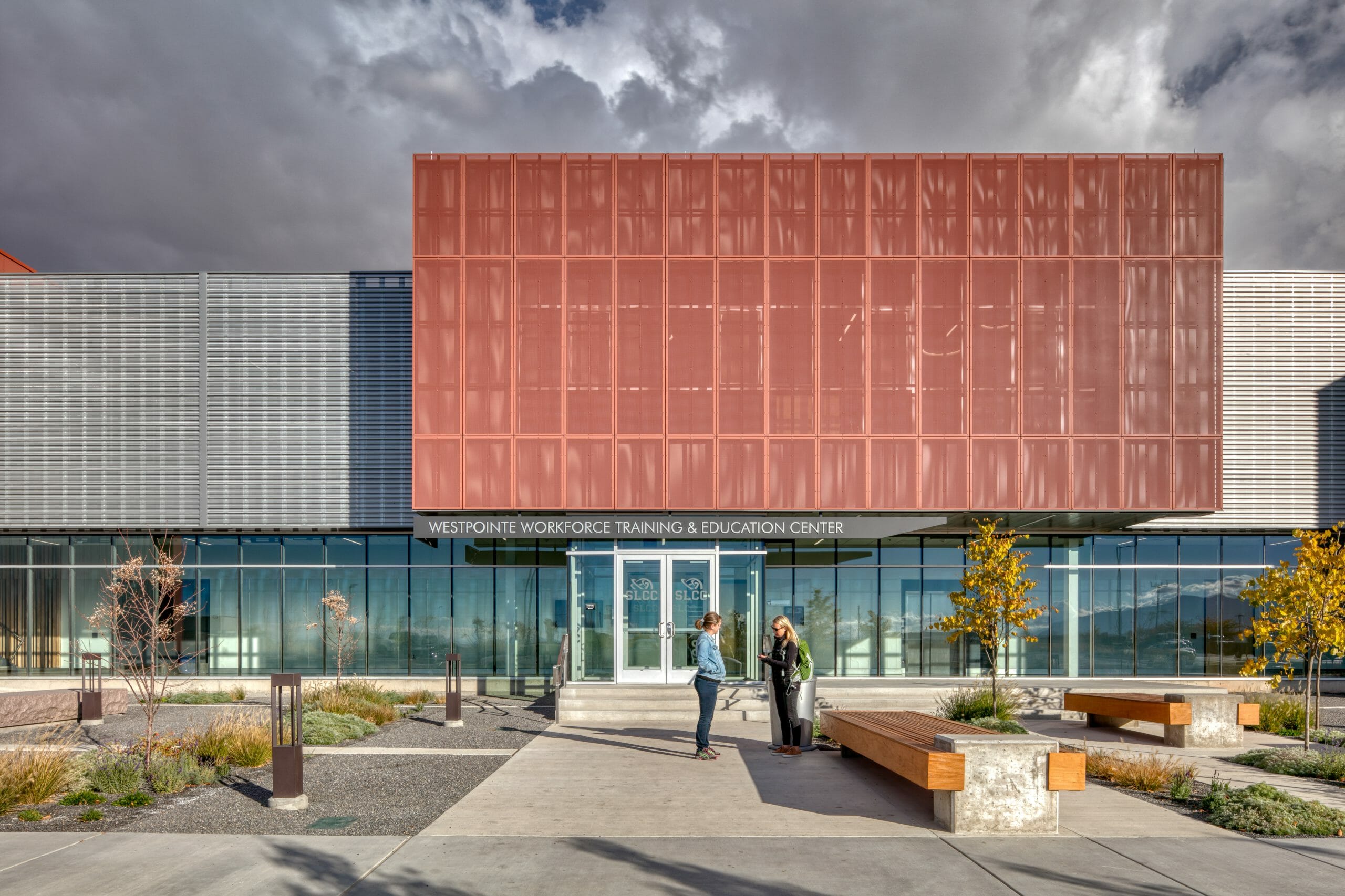 SLCC Westpointe Workforce Training and Education Center honored with BEST in LEARN category at the 2019 IIDA Awards.
This vibrant new 124,638 SF facility supports the community's training needs in a flexible, high quality space that benefits business, industry and the surrounding community. This building allows SLCC to fulfill its mission as Salt Lake County's primary post-secondary provider of technical workforce education while offering collaborative spaces with industry partners which provides students with a unique educational experience.
The project was given top honors in the category of LEARN. Each year the Intermountain Chapter of the IIDA recognizes the BEST (Brilliantly Executed Spaces and Thinking) projects in the region. The awards celebrate interior design projects that go a step beyond good design and encompass truly great design. The IIDA also recognizes that successful interior design projects require a rich collaboration of many disciplines such as consultants, project managers, vendors, contractors and others.