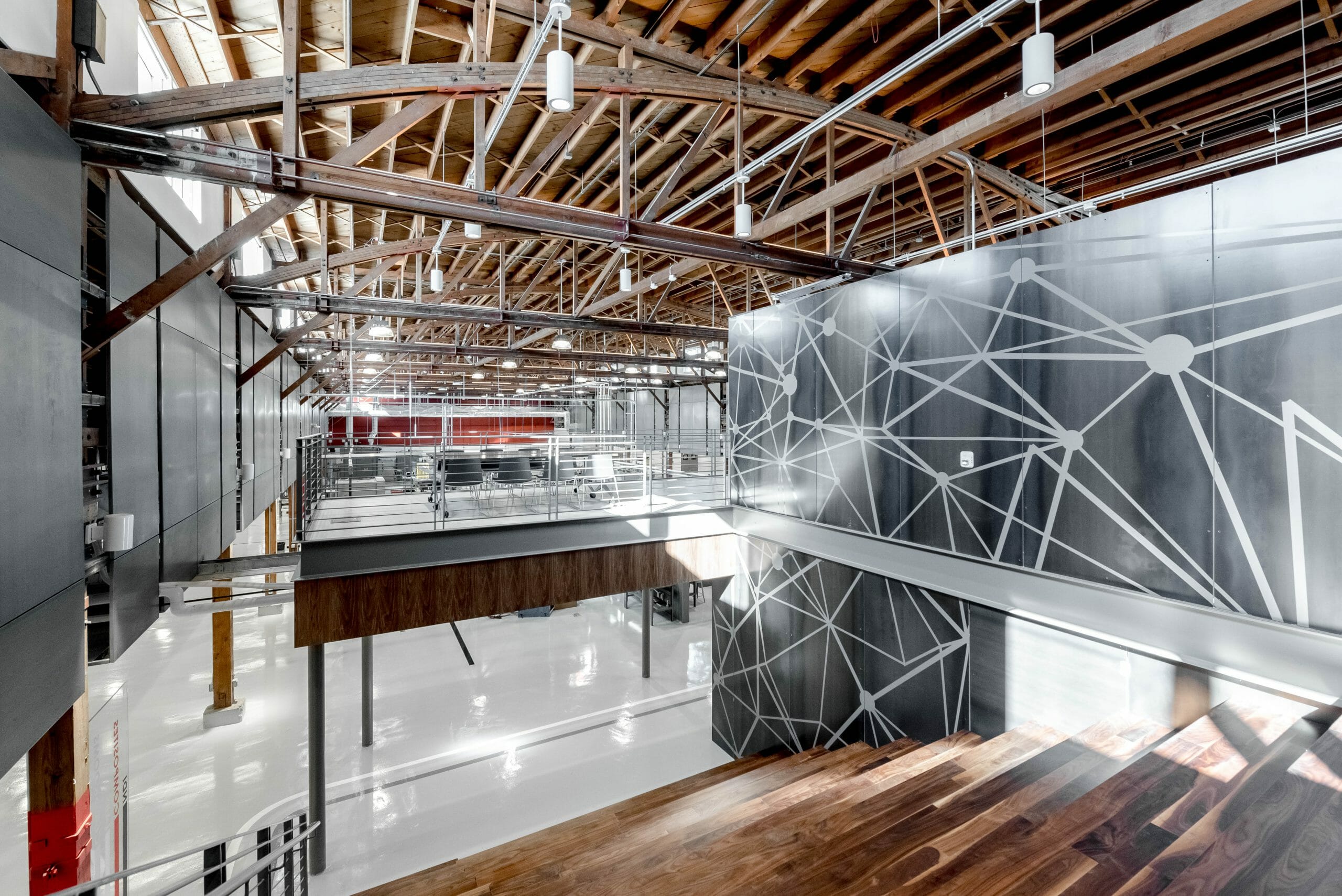 OWATC honored with 2018 IIDA BEST Awards
ajc is proud to announce that Ogden Weber Applied Technology College was recently honored with two 2018 IIDA Awards by a curated jury of industry professionals.
The design vision for the OWATC Bay 2 improvement called for the integration of the latest high-tech labs within a vintage WWII structure composed of wood trusses and columns which encloses a large, open volume. The new spaces now serve OWATC's Composites Program, the NDI (Non-Destructive Inspections) program and provides additional flex space for the future technical programs.
The project was given top honors in the category of LEARN and was also recognized as the BEST of the BEST of all award categories. Each year the Intermountain Chapter of the IIDA recognizes the BEST (Brilliantly Executed Spaces and Thinking) projects in the region. The awards celebrate interior design projects that go a step beyond good design and encompass truly great design. The IIDA also recognizes that successful interior design projects require a rich collaboration of many disciplines such as consultants, project managers, vendors, contractors and others. The IIDA Awards celebrates this collaboration in addition to great design throughout the Intermountain region.