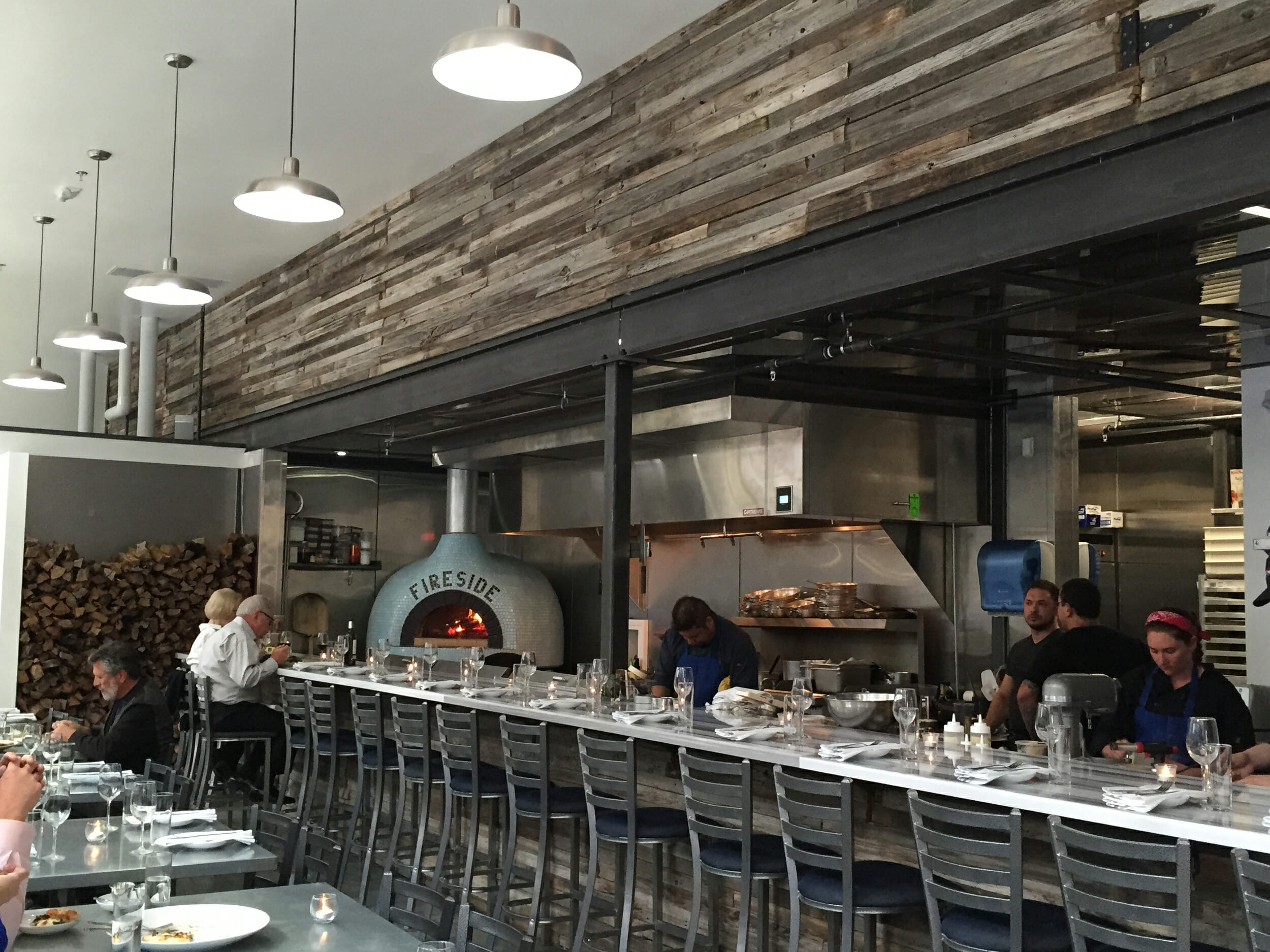 Regent Street Revitalized: Fireside Restaurant makes its debut
Nestled mid-block between The Eccles Performing Arts Center on Main Street and State Street to the east, you'll find a revitalized Regent Street.  In 2015, the Redevelopment Agency of Salt Lake City initiated a transformative process to bring energy and interest to this underutilized area of downtown. The goal of the $12.8 M project was to extend the active retail and restaurant vibe from the City Creek Center, directly north, to Regent Street.
Fireside is the first restaurant to open on Regent Street. The modern 50-seat Italian eatery features a wood-fired pizza oven and house extruded artisan pastas. The tenant improvement features simple, clean lines in the dining room, accented by charred wood and rustic steel accents.  The open kitchen concept creates a strong connection to the dining room, with subtle material selections highlighted by an imported, custom made Italian Valoriani pizza oven finished with striking mosaic tiles.  The linear orientation of the restaurant, along with the exposed storefront and open floor plan maximizes public interaction between the street, dining room and food preparation area.