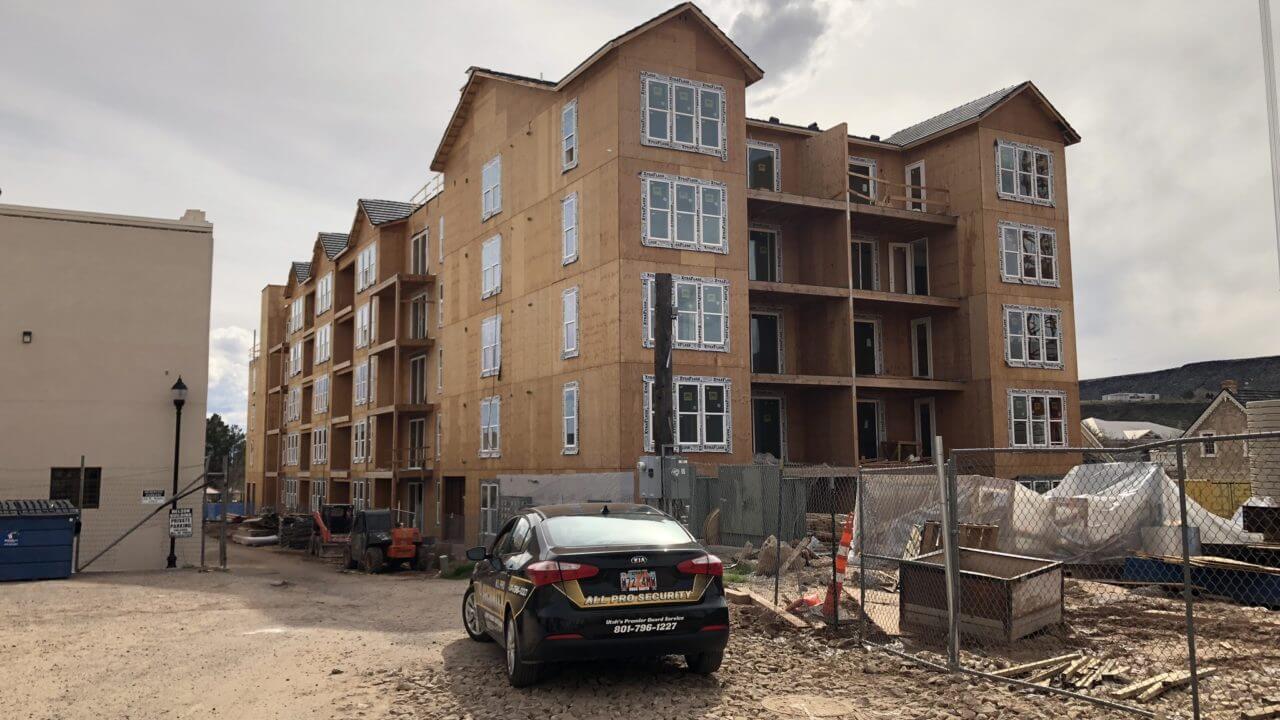 A New Vista: City View reshapes downtown St. George
PEG Development's City View adds an additional dimension to downtown St. George
ST. GEORGE, UT – PEG Development, a Provo, UT based developer is on track to deliver a unique multi-family, hospitality and mixed-use product to the community of St. George. The site consists of a 3-level 37, 448 SF multi-family building, a 4-level 87,550 SF multi-family building and a 4-level 39.172 SF Marriott Signature hotel property. The project brings approximately 110 market rate units, 92 well-appointed guest rooms and 8,900 SF of commercial and retail space to downtown St. George. The project also features a landscaped pedestrian promenade and plaza, with a unique and attractive water feature, as well as above and below grade structured parking which will accommodate up to 233 vehicles.
The $40,000,000 project is currently under construction by two well-respected Utah-based general contractors, Zwick Construction (hotel component) and Wasatch Commercial Builders (multi-family, mixed-use component)
City View will debut during the Summer of 2019.