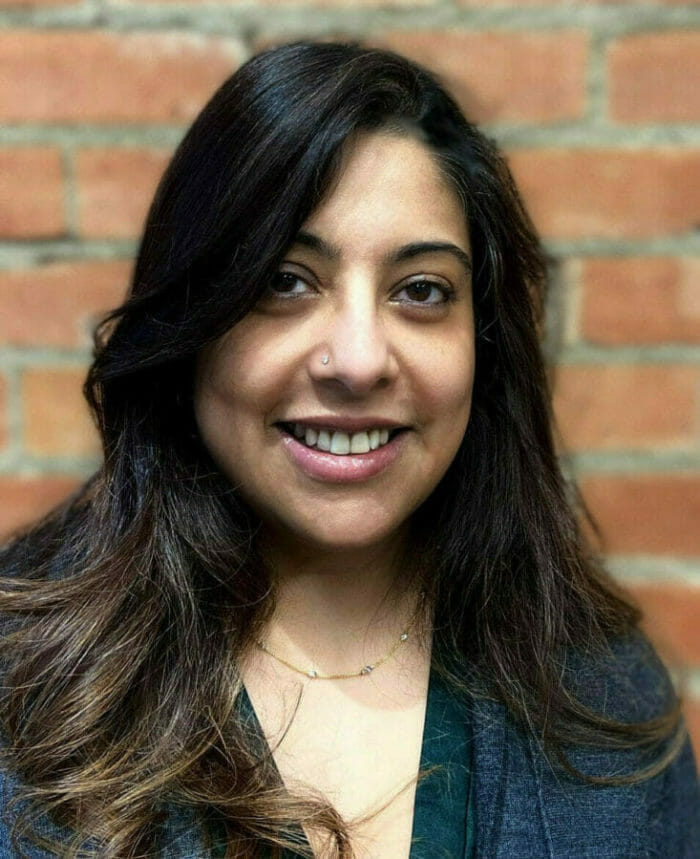 Interior Designer
Soni brings a diversity of experience and technical skills to ajc. Her educational background includes two Undergraduate degrees in English Literature and Product Design and a MA in Interior Architecture. Her background in Product Design combined with Interior Architecture allows her to look at design problems and solutions holistically. Soni is detail oriented, organized, efficient and a team player.
Her work experience spans from working for a Non-Governmental Organization in India, where she helped disadvantaged women and craftsmen design products and develop  strategies to market their businesses, both nationally and globally. In the architectural industry, she has worked in Boston, Baltimore and Utah where her work experience spans corporate design, hospitality design, high-end residential and multi-housing, Hill Air Force Base projects, state projects, hospitals and labs, institutional design and lighting design.
Her technical skills include, AutoCad, Revit, Photoshop, Illustrator, Microsoft software(word, Excel, Office etc), Bluebeam along with Digital Sketching and Rendering.