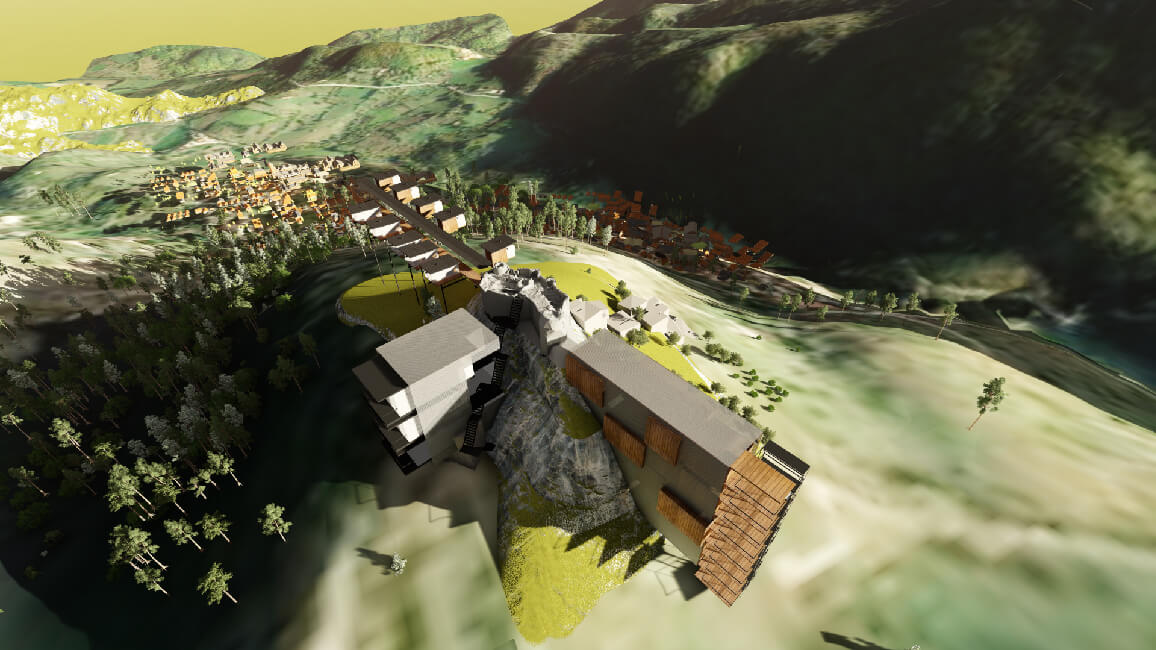 In early March of 2017 ajc architects set upon the challenge of transforming the site of an ancient Italian castle fortress into a destination facility for trekkers and hikers. Our thanks to Heber Slabbert and Trent Smith for spearheading and shepherding the competition effort.
COMPETITION ELEMENTS: THE SITE- Roccamandolfi citadel ruins, Italy. PROVIDE A VISION.  WHO SHOULD PARTICIPATE- Architects, Designers, Students, with at least one member under the age of 35. THE PROGRAM- facilities supporting tourism, targeted to trekkers and hikers. Basic but stylish units, these facilities should blend into the landscape in order to provide shelter to campers and adventurers. Spread into the woods or located above the rock, these facilities will turn the Roccamandolfi castle into a hospitable site through castle accommodations, a tree-house hotel, castle apartments or landscape cabins.
Consider finding an oasis in the Italian countryside, a place for the soul to rest. Materials that not only speak to the land but also sing to the grandeur of coming together in the most holistic sense and creating a shelter for the  weary. A place of luxury, but also of healing. The tower rises in the most subtle way behind the ruins of a once forgotten world, sheltering and watching it, paying  homage and also creating a place for perspective – not of the past but of the future, a place for quiet reflection and contemplation. A  variety of scales nurtures the perspective of our minds, creating safe habitation for the hard questions and the ever quiet answers and knowledge that tomorrow will come to those who will wait for it, slowly, quietly, and in the most perfect timing. An awakening will come from this soulful place: ajc architects' attraversare.